Squirrel stops play at QPR v Leicester game
A squirrel has stopped plat at Leicester's Championship clash against QPR today.
View all 2 updates ›
Squirrel's pitch invasion stops play at QPR vs Leicester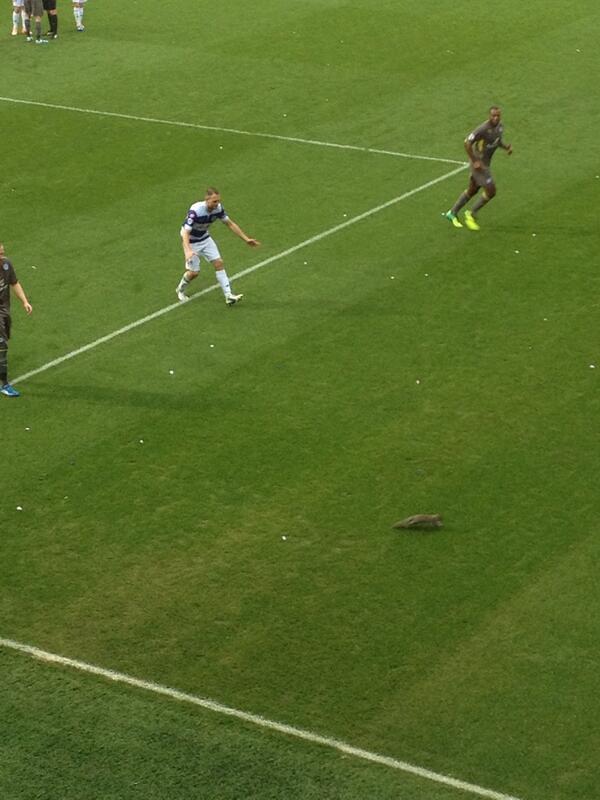 A plucky squirrel briefly delayed the Championship clash between QPR and Leicester at Loftus Road today after it ran onto the pitch.
Players tried to chase it off the field when it was spotted running around in the first half.
But it's not the first football match to have an unusual delay this week .
Stoke City's League Cup tie against Manchester United had to be stopped for 10 minutes because of a freak hailstorm.
More top news
It will be very mild, with early cloud lifting and breaking to allow warm sunny spells by late morning.

Rather breezy, but dry and unseasonably warm, with early cloud soon breaking to give some good sunny spells.