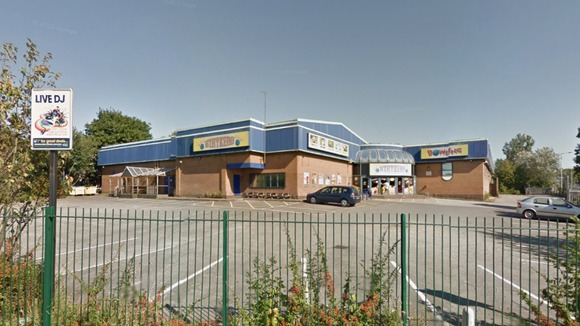 This image from Google Street view shows the Stryker bowling alley before this evening's devastating fire.
Around 70 fire fighters are tackling a huge blaze at the site on Shaw Street in Wolverhampton which broke out this afternoon.
The fire service says a large part of the building has collapsed. It's not thought anyone was inside the building which has been closed since October.