This was the scene when a milk lorry veered off the road and ploughed into the side of a Royal British Legion club in Sandwell.
The driver of the lorry died at the scene, but nobody else was injured.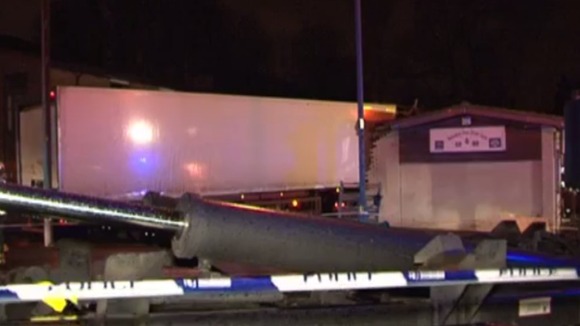 Emergency services were called to the scene around 8pm yesterday after the lorry smashed into the side of the club, at the junction of High Bullen and Church Hill, Wednesbury.
Around 15 people were inside at the time.