More than a dozen people have gathered in Birmingham city centre today in a show of solidarity for the family of Mark Duggan.
Bearing posters calling for "justice" and declaring "No to police violence", the protesters met outside the West Midlands Police headquarters, at Lloyd House.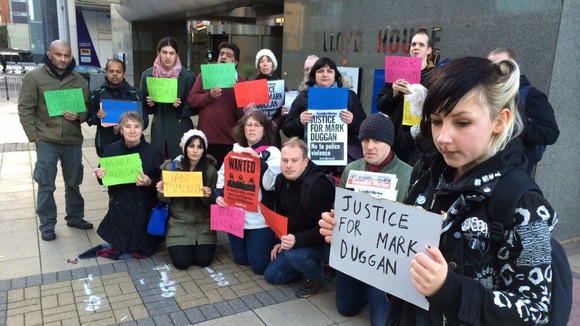 Mr Duggan was killed when he was shot by police in London in 2011, sparking the riots which then spread across the country - including major violence in Birmingham and Wolverhampton.
His family has expressed outrage at the verdict of an inquest jury, which ruled he had been killed lawfully.