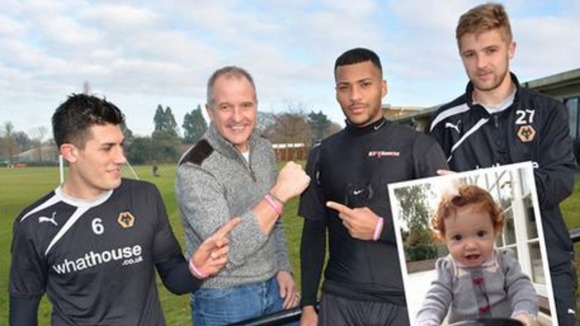 Some of the current Wolves players have joined legend Steve Bull in helping to promote an appeal for a Staffordshire girl suffering from a rare form of leukaemia.
One year-old Margot Martini's disease has only been seen by doctors in three cases in the last ten years.
Margot, who spend ten days on life support, needs a blood stem cell donation from someone with a similar bone marrow type to her.
Bull was joined in promoting the campaign and the bracelets being used to raise awareness by Danny Batth, David Davis and recent signing Michael Jacobs.
A number of national donor drives are taking place, including one at Wolverhampton's Mount Hotel on February 23.
Read: Margot Martini: how to help one year-old who has leukaemia