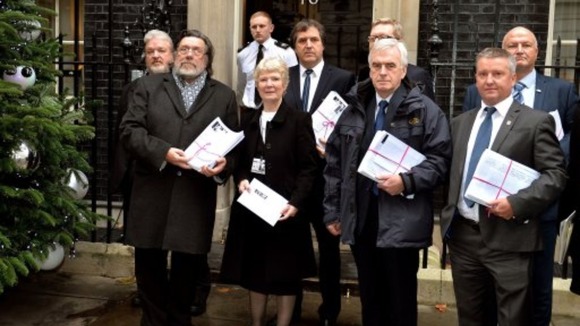 Building workers who believe they were wrongly imprisoned following a strike in 1972 will have their case debated in Parliament today.
Campaigners, which include actor Ricky Tomlinson, are trying to quash convictions against the pickets who were arrested five months after the building workers' strike and charged under the 1875 Conspiracy Act, with six sent to prison.
A 100,000-signature petition has been delivered to the Government, with campaigners claiming the charges were politically motivated, with government interference in the prosecutions.