In a statement, the father of Flight Lieutenant Sean Cunningham says his son died doing what he loved, adding that the family are struggling to accept how many opportunities were missed which could have prevented his death.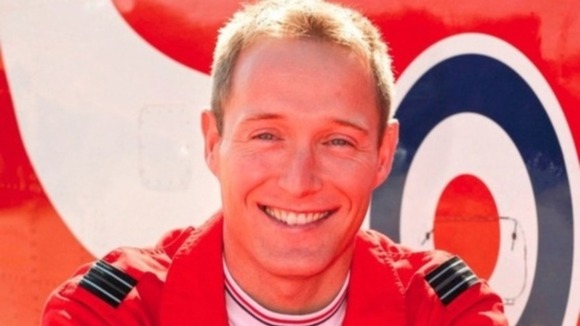 Flight Lieutenant Cunningham's father Jim Cunningham said:
"Our son Sean died aged 35 doing what he loved which was flying with the Red Arrows. From the age of 17, he had wanted nothing more than to join the Royal Air Force and serve his country, which he did with utmost pride and sense of duty.
"He served a number of tours in Iraq flying Tornados in close air support of coalition forces. Sean's death was a tragedy which we hope the evidence revealed in this Inquest, will help to avoid in the future.
"We still find it difficult to accept that so many people could have missed, between Sean's last sortie on Friday and the following Tuesday, what should have been obvious to those having a duty to ensure the safety of the seat, and we remain unconvinced as to that aspect of the Coroner's finding.
"Nevertheless, we accept that how the seat firing handle came to be in a position where it could be inadvertently activated may never be fully understood.
"We welcome the conclusions of the Coroner which confirm what we knew all along, which is that Sean was blameless and his tragic death was preventable.
"We therefore welcome the Coroner's recommendations, which we hope and pray will ensure that no family such as ours, has to endure such a pointless and avoidable death."