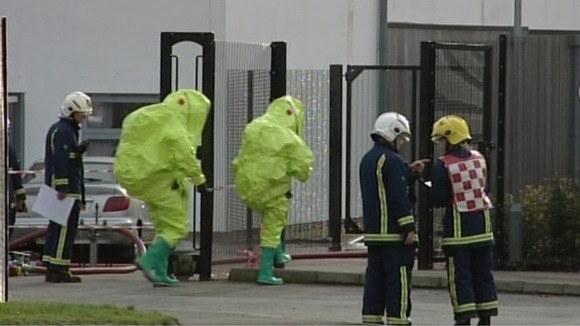 These are the latest pictures from a suspected chemical spill at a school in Northampton this morning. Emergency services were called to Greenfields School and Sports college in Goldings at around 9:30am.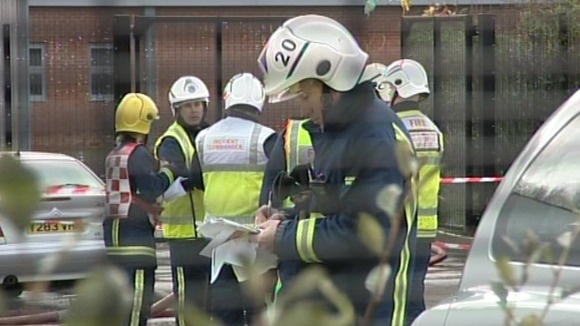 It's thought two chemicals mixed in the plant room of the school's swimming pool and produced chlorine gas.
Around a hundred and fifty people were told to evacuate as a precaution - two adults were taken to hospital for treatment.