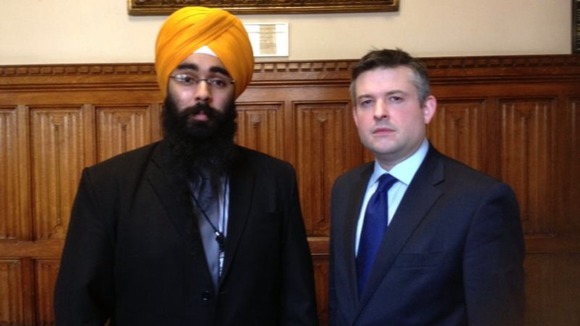 Leicestershire Sikh Alliance spokesman, Kartar Singh, met with Jon Ashworth MP before the House of Commons statement by William Hague today.
The Foreign Secretary was addressing MP's on British involvement in the 1984 Sri Harmandhir Sahib (Golden Temple) military assault.
Sikhs in the Midlands have been watching the debate closely, and Mr Hague has said he hopes the investigation can provide them with 'reassurance'.