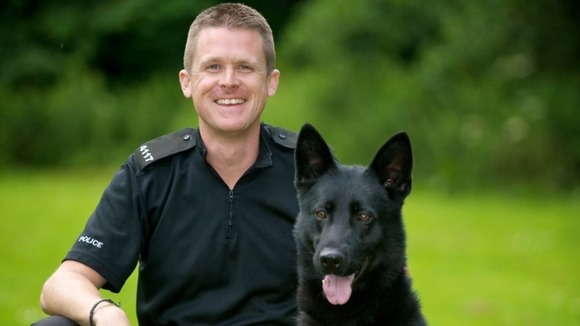 A police dog has saved a woman after tracking her blood trail in the Northfield area of Birmingham.
The police dog, named Ska, led handler PC Keith Bennett to the woman's location by tracking her scent and a trail of blood.
The West Midlands Police Dogs Unit were called in the early hours of this morning after evidence of an injury was reported near the scene.
After being saved by Ska the woman, yet to be named, is recovering in hospital.