More than 240 jobs will be created and hundreds more secured as a result of the government's decision to award a £1 billion contract to Derby-based trainmaker Bombardier.
Transport chiefs have also revealed they expect the deal to boost the British economy as a whole, with around 74 per cent of the supply chain spending to remain in the UK.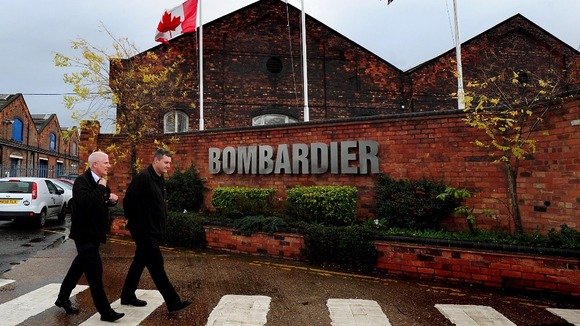 The deal, announced this morning by Transport for London and the Department for Transport, will secure the future of 760 jobs at the plant in Old Oak Common, plus 80 apprenticeships.
It will also mean 244 new jobs will be created, along with 16 new apprenticeships.
Bombardier will deliver rolling stock - including 65 trains - for Crossrail, which will link the east and west sides of London.
It comes after Bombardier controversially missed out on a £1.4bn contract for the Thameslink project in favour of German firm Siemens in 2011, forcing the firm to announce 1,400 job cuts.