View all 96 updates ›
Warning as e-cigarette explodes in Birmingham office
A warning has been issued to people who smoke e-cigarettes smokers after the battery in one overheated and exploded in a Birmingham office.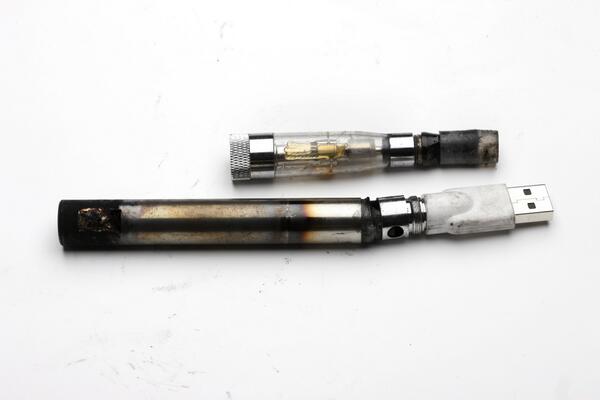 West Midlands Fire Service said the device had been left to charge via a computer USB port, and overheated. It exploded and sprayed hot battery fluid.
The man was away from his desk at the time so managed to escape injury - though his keyboard and desk was damaged.
More top news
A taxi driver has been suspended after inspectors found he was using a Costa Coffee lid as a fuel cap.

Detectives investigating the murder of a man in Leicester have made an arrest.

Conservative Ben Bradley admitted his claims were 'wholly untrue and false', and pledged a 'significant' donation to charity.