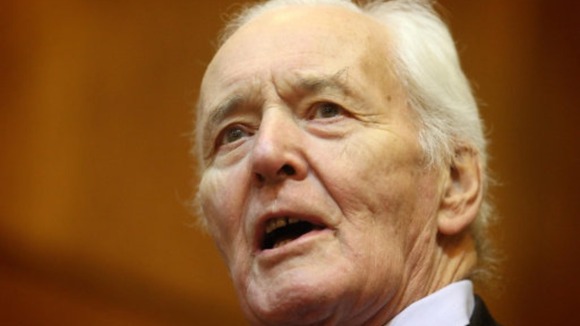 Former Chesterfield MP, Tony Benn is spending his fourth night in hospital and is understood to be "seriously ill".
The 88-year-old former Cabinet minister was admitted to hospital over the weekend.
A family spokesman said: "Tony Benn was taken to hospital on Saturday evening after feeling unwell. He is currently receiving treatment."
Mr Benn entered Parliament in November 1950 and served in the Cabinet under Harold Wilson and Jim Callaghan.
He campaigned against EU membership, oversaw the development of Concorde, narrowly missed out on election as Labour deputy leader in 1981, and was instrumental in party's 1983 manifesto.
He held a seat as MP for Chesterfield from a by-election in 1984 until 2001 when he stepped down from Parliament.
Mr Benn remains a significant figure in the Labour movement - in particular as a staunch opponent of the Iraq War.