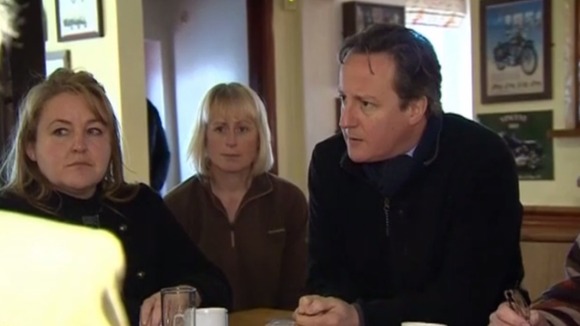 The Prime Minister has met people battling the floods in Worcestershire today.
David Cameron sat down with residents to talk about how the area has been flooded three times since Christmas and what they are doing to cope with the situation.
It comes after he pledged £10million of help to businesses hit by the flooding.