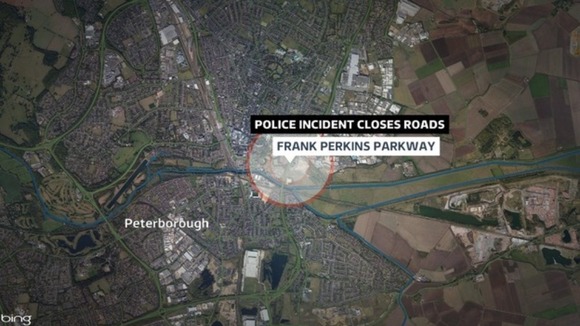 Residents are part of Peterborough are being told to stay indoors while a controlled explosion takes place on an unstable chemical.
Staff were evacuated from Perkins on Frank Perkins Highway at 1:30am this morning.
A 500metre has been set up around the site and roads are currently closed.
Police say The chemical does not pose a risk to nearby residents, however people are being advised to stay indoors as a precaution.