Flood warnings and alerts are being reduced as water levels fall across the region.
Fifteen flood warnings and 11 flood alerts remain in place for the Midlands - fewer than half the number in place at times last week.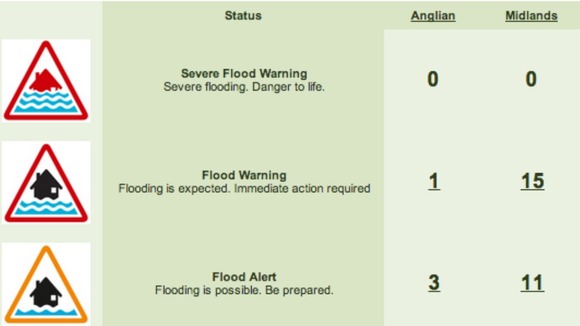 All but one of the warnings issued are for areas lining the River Severn, with the fifteenth issued for the River Frome at Brimscombe and Thrupp.
The Environment Agency has confirmed that river levels are falling, but has urged people to stay alert.