An police officer has been allowed to return to Twitter after being suspended over alleged "inappropriate" use of the social networking site.
The @mentalhealthcop profile - used by response inspector Michael Brown - was suspended on Valentine's Day, but has now been reinstated.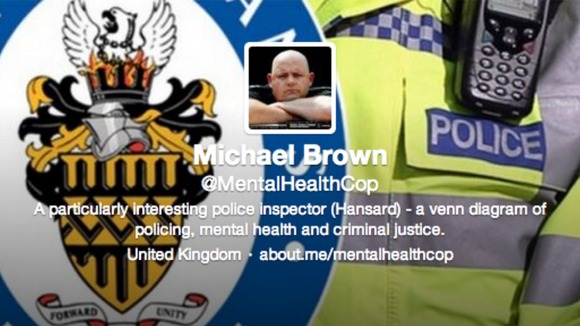 A statement from West Midlands Police said the officer had "accepted there had been some inappropriate use", and said informal advice was given.
Asst Ch Cons Garry Forsyth said he was pleased the issue had been resolved so quickly.
As with any organisation which communicates with the public, we have to ensure that there are parameters around the way information is shared, particularly when information can be sensitive.

I am pleased that this issue has been resolved in a speedy manner to the satisfaction of those involved.
The real issue here is communicating complex issues in an effective way. I am pleased that @MentalHealthCop will once again be providing views and comment across mental health issues.
He said it would not be "fair or proportionate" to release any further details.