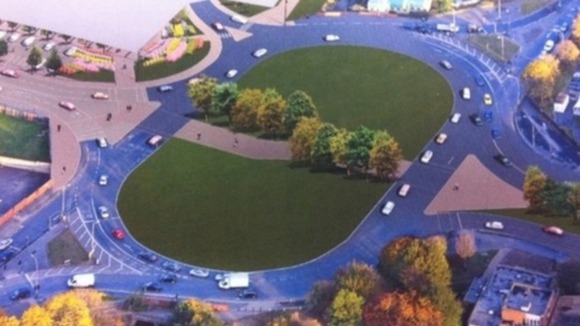 Part of Leicester's Belgrave circle will be closed for the next two days, as cutting work begins on the second major span of the Belgrave Flyover.
The section of the circle immediately below the southern part of the bridge span will be closed to traffic between 9.30am and 3.30pm, both today and tomorrow (25th and 26th February).
Traffic travelling east to west across the circle will be diverted, but the rest of the circle will be open as usual.
The main work to remove the flyover completely will take place next month, with the project already moving forward ahead of schedule. Work to remove the northern part of the bridge was completed three days earlier than planned.
Read more: Travel tips during the Belgrave Flyover demolition