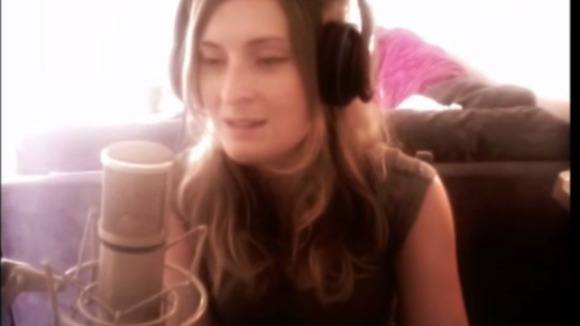 Molly Smitten-Downes from Rothley in Leicestershire could sing before an audience of 120 million people during the Eurovision Song Contest in May.
She is a relatively unknown artist compared to some previous performers: last year Bonnie Tyler came 19th and Engelbert Humperdinck was 25th out of 26 acts in 2012.
Molly said: "I'm so excited for everyone to hear Children of The Universe. I'm so happy with it.
To represent the United Kingdom in such a huge competition, not only as a singer and performer but as a songwriter is an unbelievable honour. I hope I can do us proud."