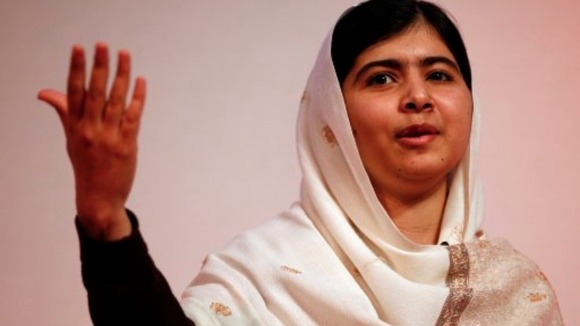 Malala Yousafzai has called on the Commonwealth to protect children around the world from being exploited through child labour and trafficking.
The schoolgirl activist, who lives in Birmingham, also called for equal rights for women during her address at the Commonwealth Day Observance service at Westminster Abbey.
Malala was shot in the head by Taliban gunmen in her native Pakistan after campaigning for the right of girls to be educated.
She told the congregation:
"Children face challenges every day in their lives when they go to their schools. In Pakistan, in India and in many parts of Africa there are many barriers to education such as poverty, lack of access, violence and cultural opposition.
"In my opinion it should be the top priority that each country in the commonwealth and all over the world has a 100% attendance of each student whether girl or boy."