The whole of the Staffordshire Hoard has been gathered together in one place for the first time since it was discovered in 2009.
All three-thousand-five-hundred items are being assembled so they can be studied in their entirety by researchers.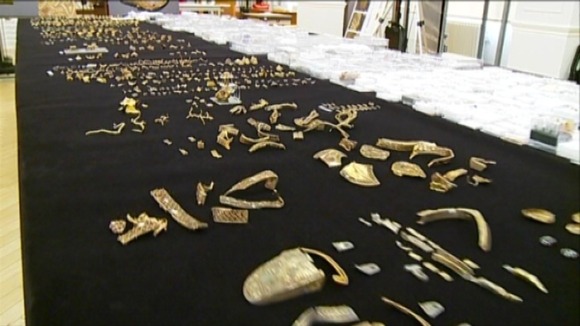 Researchers say it is unlikely that the objects, from the 6th and 7th centuries, will be assembled in the same place again for quite some time. Together they are worth in the region of £3.2million.