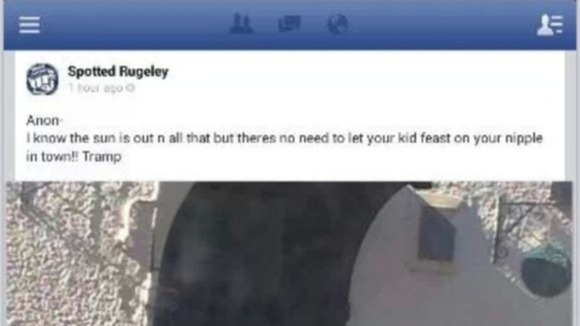 Hundreds of women are expected to breastfeed at a mass protest in Rugeley in Staffordshire after a picture of a woman breastfeeding her daughter was posted on Facebook.
In it Emily Slough was labelled a 'tramp' for feeding her daughter Matilda.
Under the Equality Act 2010 it is sex discrimination to treat a woman unfavourably because she is breastfeeding.