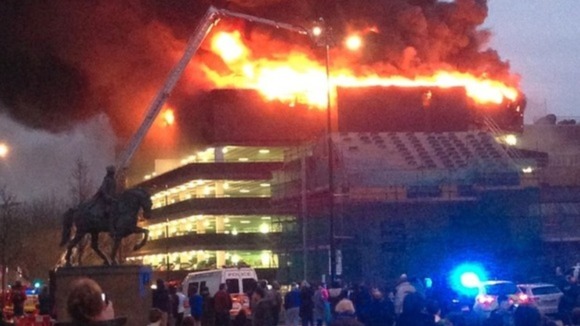 A street closed since a blaze on the roof of a multi-story car park at Derby's Assembly Rooms will reopen later.
Full Street is due to reopen to traffic today, following the major fire on Friday 14 March.
The venue itself will remain closed until May 11th. Nine shows had to be cancelled, and 6 have been rescheduled.
The road was closed over concerns the fire had left the car park structurally unsound.
Read: Details on Assembly Rooms cancellations after fire
Watch: First report on the night the Assembly Rooms blaze took hold