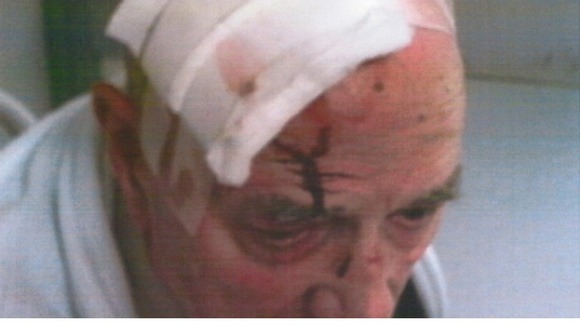 The family of a pensioner who was dragged from his car and attacked outside a pub in Bilston, Wolverhampton on Friday night are appealing for help to find his attackers.
Michael Green, 84, was attacked when he left the Trumpet Pub on High Street at around 11.30pm.
Mr Green was dragged from his car causing severe injuries which needed surgery including cuts, bruising and a fractured hip.
The men stole the car, a 15-year-old Toyota Avensis, only to crash it a short time later.
The daughter of the pensioner is appealing for any information to help bring his attackers to justice.
My Dad is the most amazing person, when I was two, my mother died and he singlehandedly raised three children.
I can't begin to tell you how shocked we are, that someone could do this to my Dad. The day before his attack he had booked a holiday abroad ? it is unlikely he will be able to go now.
Acting Detective Chief Inspector Pete Dunn, from the Force CID, said:
This was a motiveless and cowardly attack on a vulnerable and elderly man. We believe that three people may have been involved in the carjacking and believe the answer to who was involved lies within the local community.