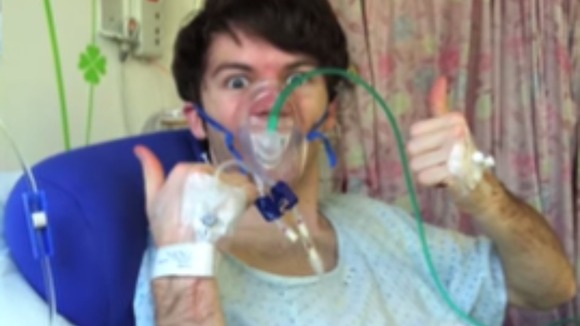 Stephen Sutton has taking to social media today to update his supporters on his condition, writing on his facebook page that he is "relying on NO external oxygen to breath at all" and says he is "feeling fantastic".
The 19-year-old describes the past week as "pretty unbelievable" and says he "can barely fully get my head round everything that has gone on".
He went on to describe recent events in hospital, before saying:
"This morning I am relying on NO external oxygen to breath at all and I'm feeling bloody fantastic!
I have no immediate problems and in fact feel better than I did when I first came into hospital last Sunday!
The general oncologist and team I've been seeing will discuss the events with my professor in the morning and we will see where we go from there.. It's still a case of taking each day as it comes, but at the moment the days just keep on coming!!"