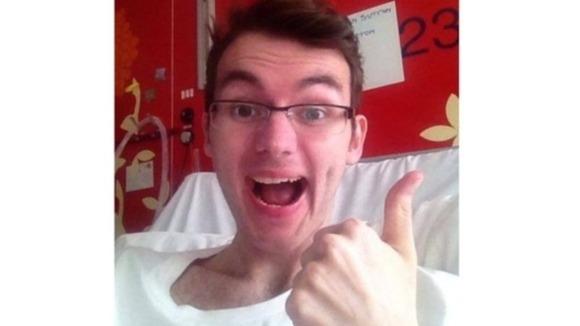 Friends of teenage cancer patient Stephen Sutton are hoping to get 600 people together to make a heart-shaped hand gesture, to secure him a place in the Guinness World Records book.
The 19-year-old from Staffordshire has raised more than £3million for The Teenage Cancer Trust and is now hoping to break a record in connection with World Laughter Day.
Hannah Telles is leading the group in his hometown of Burntwood trying to set the record in Stephen's honour:
We chose the heart-shaped hand gesture because it fits with Stephen's positive outlook on life, we all love Stephen and we want to show him just how much he has touched all of our hearts."
As Stephen's story became widely known via social media we would also like to encourage those who cannot make the event on Sunday to post selfies of themselves making the gesture using the hashtag #LiveLaughLove."
Read: Stephen Sutton's fundraising flies past £3million mark