An online petition has been launched appealing for the Queen to award teenage cancer patient Stephen Sutton a knighthood.
More than 26,000 people have already signed the Change.org within days of it being set up - and has won support from people not only across the UK, but from people as far afield as Cyprus, Qatar, and even Australia.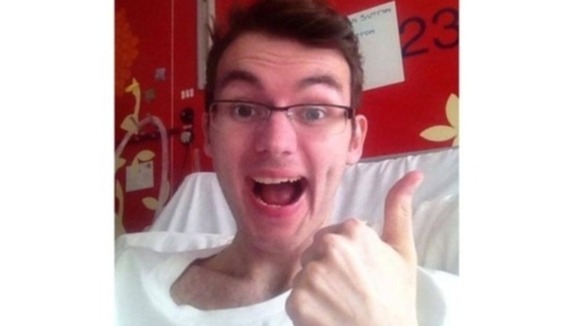 Stephen, from Burntwood, Staffordshire, wrote what he thought would be his final blog last month after tumours collapsed one of his lungs.
But he made an unexpected turn for the better - and after coughing up one of the tumours and undergoing surgery, he was able to return home.
After signing the petition, Bonita Free from Shropshire wrote:
Incredible amount of goodwill and giving has been spread by Stephen, he is a genuine one in a million kind good and caring person, who has moved and motivated thousands of people, I wish him well.
And Zak Eggar, from Stephen's home town of Burntwood, wrote:
I think Stephen has been a huge, huge inspiration, not just to me but to thousands of other people across the world.