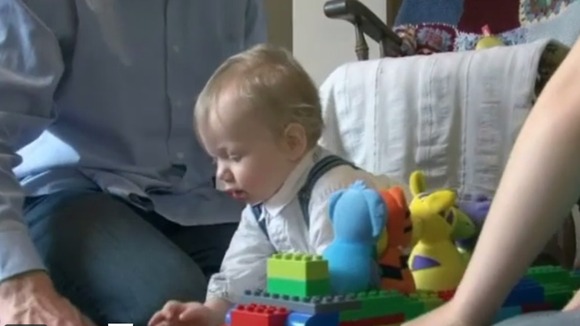 A baby treated with tissue from a cow to mend a hole in his heart by surgeons at Leicester's Glenfield Hospital has passed his 1st birthday.
Just weeks after Ruben Weber-Jackson was born a problem with his breathing led him to being diagnosed with two holes in his heart.
But now after two open-heart operations he's behaving like any other child. His father has praised the work of those who carried out the operations.