View all 1081 updates ›
Driver facing court over 'totally covered' windscreen
The view or lack of, from inside the van, apart from the blindingly obvious it also had no insurance, seized & court http://t.co/TwoJOKKfWc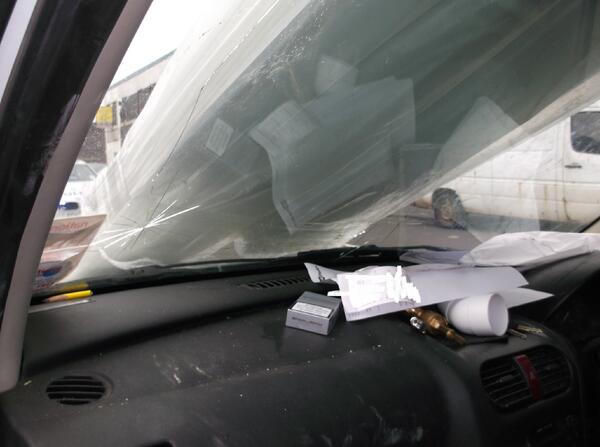 A driver in Birmingham is facing court action after traffic police pulled over a van with the front windscreen almost totally covered with building materials.
Photos of the white van posted on Twitter by West Midlands Police showed strips of plastic resting on its roof, windscreen and bonnet.
It was stopped on Aston Hall Road in Aston just over a week ago.
A 30-year-old woman is now facing being prosecuted for having no insurance and carrying a dangerous load.
Meanwhile in Aston yet more proof that just like fossil fuels, the UK's supply of common sense is in short supply !!! http://t.co/jatMGUQTDj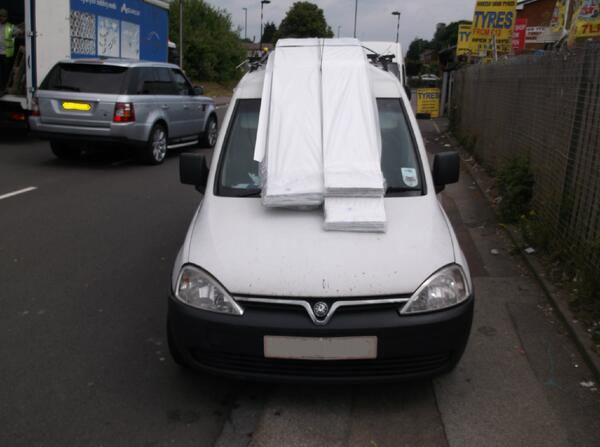 More on this story
An RAC recovery driver securing a vehicle narrowly avoids being killed by a lorry driver who swerves across the motorway hard shoulder.

A couple in Northamptonshire who stole a 71-year-old woman's purse from her wheelchair were caught in the act on CCTV.

70-year-old Raymon Coburn was found guilty of sexual offences against three girls over the course of 20 years.