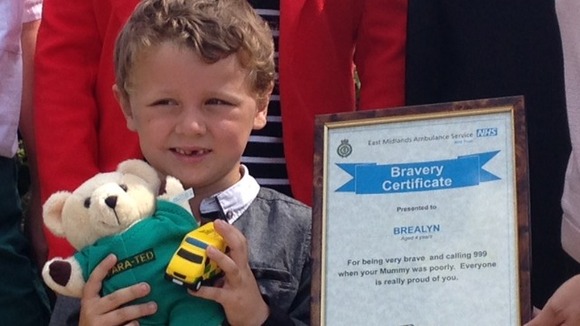 A 5-year-old boy from Leicestershire has been given an award after he saved his mother who was having an epileptic seizure.
Brealyn Adams dialled 999 and spoke to the operator while talking to Kathryn Adams at the same time, who was lying on the floor.
He then surrounded her with cushions to ensure she wouldn't get hurt.
Brealyn was presented with his certificate for bravery at East Midlands Ambulance Headquarters in Nottingham.