Hold on to your hats we have another windy few days ahead with gale force gusts for some locations.
Read the full story ›
This weekend we have another brief cold snap and it's down to very cold air coming down, a long way, from Canada
Read the full story ›
Advertisement
Due to the mild autumn this Christmas farmers have been growing super size sprouts! Great news, if you love sprouts
Read the full story ›
This weekend will feel particularly wintry. As well a weather warning for heavy winds we also have sleet, snow and sunshine around too.
Read the full story ›
ITV News correspondent Keith Wilkinson has sent shots of incredibly high winds in the Clent Hills in Worcestershire.
They were recorded in the last hour as Storm Barney sweeps in across the Midlands for the second time in the last 24 hours.
It brought widespread disruption overnight, downing power lines delaying trains and cutting off thousands of homes from the national grid.
Advertisement
These are the latest pictures from the Fort Shopping Park in Birmingham showing the damage caused after a tower was blown down in strong gales last night.
The sign, which is tall enough so it can be seen by vehicles travelling along the elevated section of the M6, came down in winds of up to 70mph last night as Storm Barney swept across the region.
The retail park is open today but the overground car park is closed.
The Fort Shopping Park in Birmingham has confirmed the retail park is open today despite a tower in its car park collapsing during heavy gales last night.
In a statement on its website this morning a spokesperson said:
The force of Storm Barney unfortunately brought down The Fort Shopping Park Tower last night however, we can confirm nobody was close by or injured and there was also no damage to any vehicles.

The park remains open and all retailers will be trading as normal with vehicles being directed into the underground car park which houses 700 spaces.

The area has been secured to enable the Tower to be dismantled and removed today.

The Fort Tower stood at approximately 150ft and has been a visual reference point for the out of city shopping park since opening in 1996. It is the first time it has ever suffered any structural damage.

We will be sure to update everyone through our social media channels.
– The Fort Shopping Centre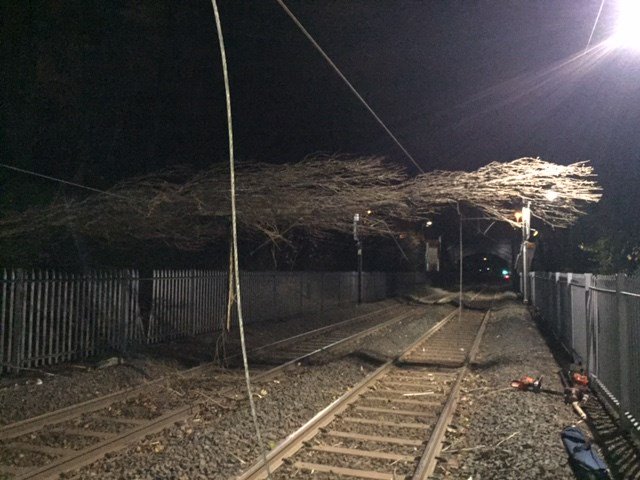 A fallen tree blocking the Cross City line damaging over head cables.
This shot shows the roof taken off a house in Acocks Green in Birmingham.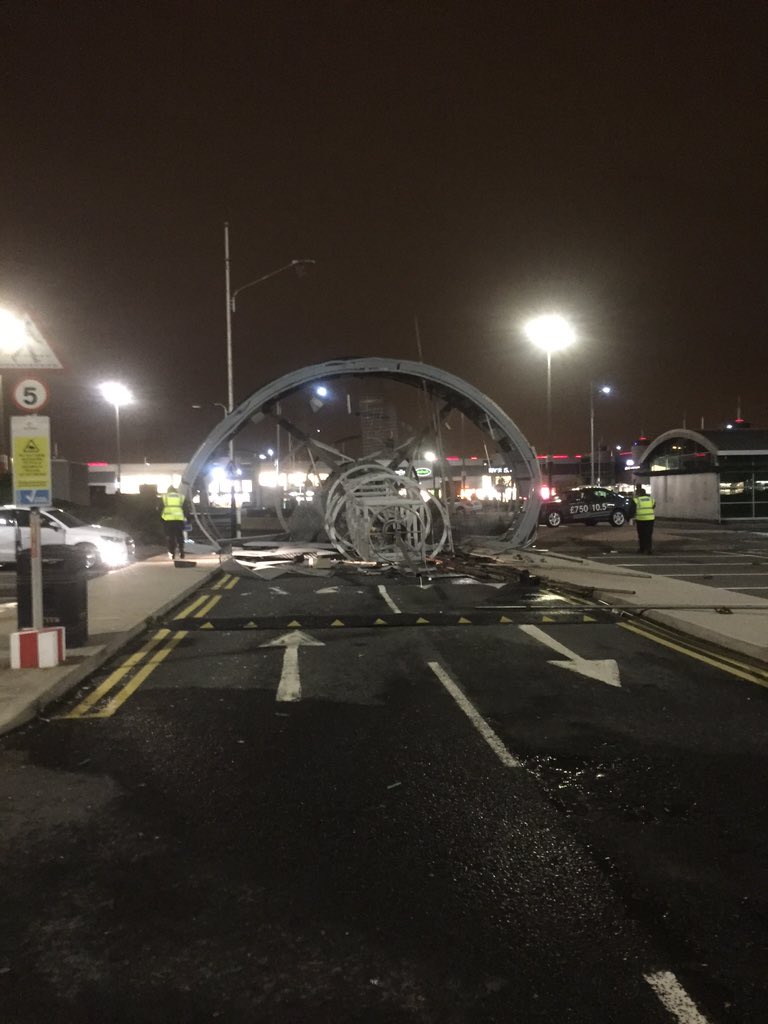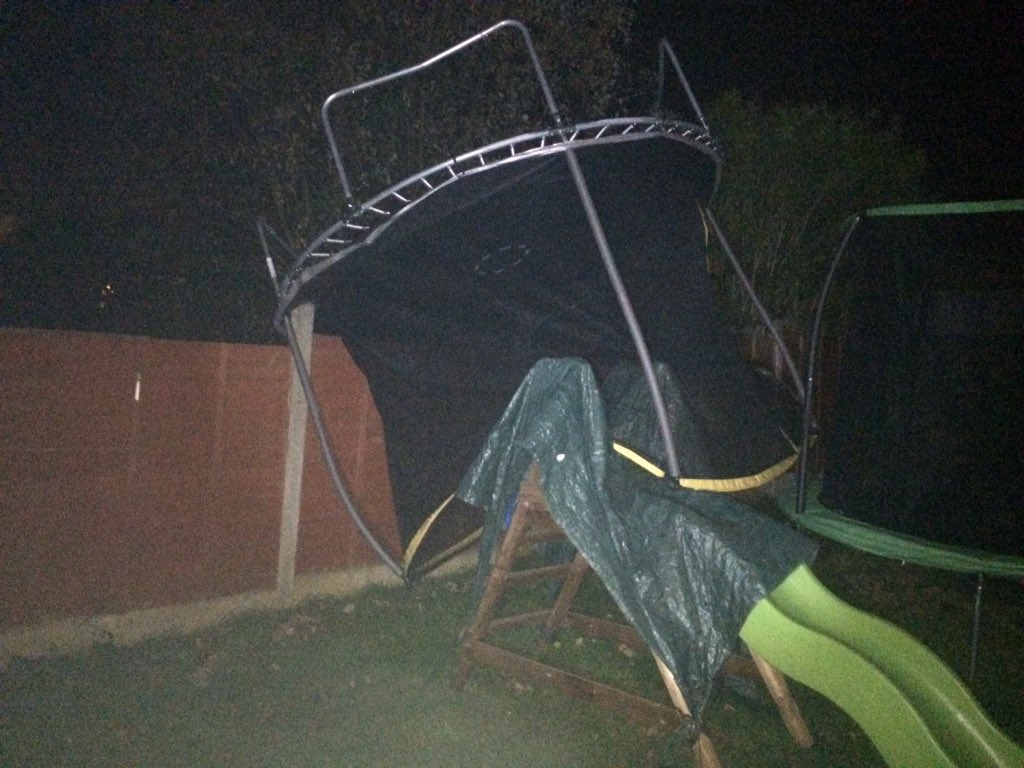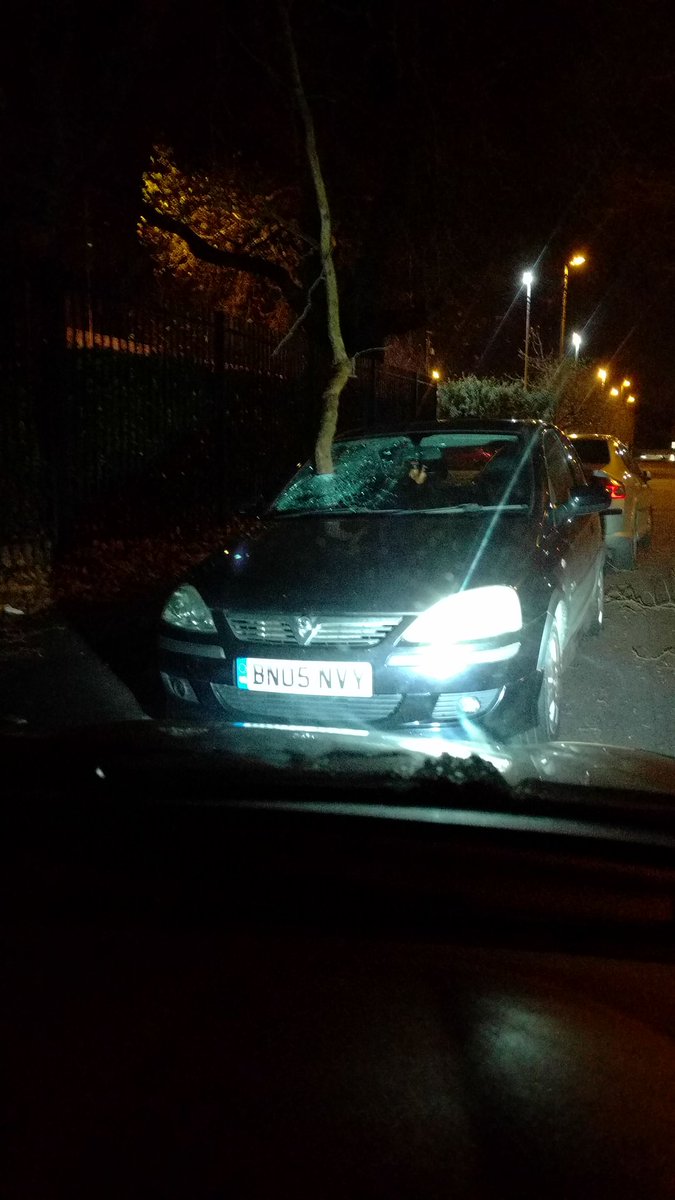 Load more updates