West Midlands Fire Service are urging people to avoid certain roads in Coventry due to flooding.
They have tweeted:
Charter Avenue and Sir Henry Parkes Road in Coventry are heavily flooded due to rain - AVOID the area if you can
Our reporter Keith Wilkinson took this video earlier today of a car park in Birmingham.
A yellow weather warning of rain is in place across the Midlands today until 10pm tonight.
Advertisement
Areas hit by flooding after torrential downpours over recent days are being offered sandbags to protect their properties from the rising water levels.
#Flooding We have sandbags available to collect at Linden Way Depot #Coalville if you are immediate risk of water entering your home
Many areas in North West Leicestershire have been hit by the floods, including Coalville and Ashby-de-la-Zouch.
North West Leicestershire District Council says sandbags are available at its Linden Way Depot in Coalville for those in immediate risk of being swamped.
This week's heavy rain has flooded up to 60 properties in North West Leicestershire.
County council leader Nick Rushton has offered his sympathies to those affected by the flooding and praised local agencies for working together.
Coun Rushton said:
My thoughts are with those householders and businesses who suffered flooding and all the disruption that causes.

Sudden, extreme weather events like this can affect anyone but things could have been even worse had it not been for the fact that local agencies worked so closely together.

The county council and a wide range of agencies offered support to North West Leicestershire District Council, which suffered the worst problems.

I'd like to praise the county council's highways teams, who have supplied 1,000 sandbags to North West Leicestershire District Council and dealt with problems caused by a number of flooded roads.
– Coun Rushton
The Midlands has been battered by heavy rainfall and there are warnings of more wet weather to come.
A yellow weather warning of rain comes into force from 10am today (16 June), until 10pm.
The Met Office has warned of the risk of 30mm of rain falling in the space of an hour in some parts.
Forecaster Grahame Madge said already deluged areas could see yet more wet weather:
What we are expecting is similar weather conditions over the next couple of days to what we have experienced so far with a tendency on Friday for high pressure to start building and the flow of air from a northerly direction suppressing the ability of these storms to develop.
– Grahame Madge
Derbyshire Fire and Rescue Service has issued the following flood advice if there is an emergency:
You and your family's safety is most important, so move them and your pets upstairs.
Don't barricade yourself in a room make sure you still have a means of escape.
Turn off your electricity and gas supply, if it is safe to do so, but do not touch sources of electricity when standing in flood water.
Move your valuable items upstairs or to a high point in your property.
Disconnect any equipment that uses water, like, washing machines and dishwashers.
To stop flood water from entering your home, fit flood protection products like airbrick covers, sandbags and toilet bungs.
In some cases you may be evacuated to a rest centre. If you think you may need to be evacuated during a flood, remember to pack spare clothing.
Advertisement
There are still a number of flood alerts and warnings in place across the Midlands as the region braces itself for yet another day of rain.
Read the full story ›
Footage has been sent us showing treacherous conditions in Mansfield Road in Nottingham.
It's after torrential downpours this afternoon.
Sorry, this content isn't available on your device.
Sorry, this content isn't available on your device.
Sorry, this content isn't available on your device.
A pub in Nottingham has been the latest to fall victim to flash flooding after heavy downpours this afternoon.
Pictures show the Grosvenor Pub on Mansfield Road in Carrington deluged by water.
Commuters in the Mansfield road area of the city have been documenting some serious flash flooding.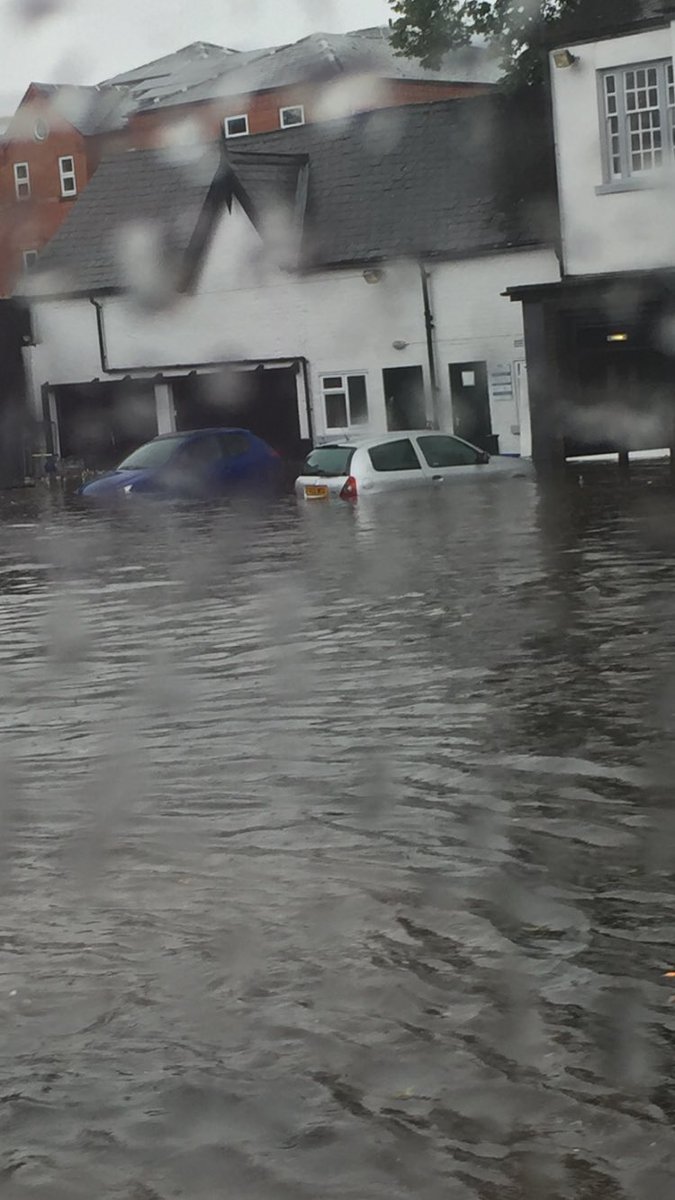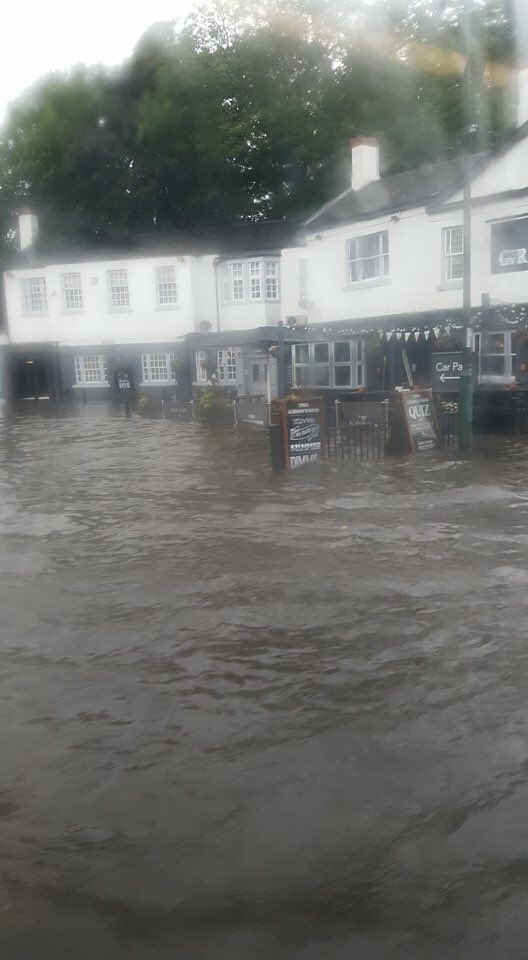 Sorry, this content isn't available on your device.
Load more updates