The Prime Minister has told ITV News that Steven Emerson is "clearly an idiot".
The Fox News commentator claimed Birmingham is "a totally Muslim city where non-Muslims simply don't go in".
David Cameron said he "choked on his porridge" when he heard Emerson's comments. The Prime Minister added that the Fox News commentator should look to Birmingham as "a fantastic example" of a city that brings people of different faiths together.
A fact file on Fox News commentator Steven Emerson, who said that Birmingham was "a totally Muslim city where non-Muslims simply don't go"
Read the full story ›
Advertisement
Birmingham City Council has responded to comments made about the city by a 'terrorism expert' on Fox News.
"These curious comments clearly have no foundation, and it's good to see an apology has been issued.

"Birmingham's an incredible place, rightly held up as an example of how communities can and do live and thrive together.

"We are amazingly diverse, and that's one of the things that makes us brilliant. All this fuss is a reminder of how it's always best to check your facts before getting into a debate.

"Maybe Fox News could come and visit sometime, and see for themselves what a great city we have here?"
– Cllr James McKay, Cabinet Member for Social Cohesion, Equalities and Community Safety
A Fox News commentator has said he made a "terrible error" when he described Birmingham as "a totally Muslim city where non-Muslims simply don't go in".
A Fox News commentator has apologised after claiming that Birmingham is "a totally Muslim city where non-Muslims simply don't go in".
Read the full story ›
A gathering will be held at Leicester's Clock Tower this afternoon to remember victims of terrorist attacks in France earlier this week.
17 people died in two separate attacks, on the offices of satirical magazine Charlie Hebdo, and a Jewish supermarket.
"We must stand for our right to free expression or we will lose that right."
– Gush Bhumbra, president of Leicester Secular Society
The gathering will begin at two o'clock - an hour after the start of a march in Paris in which up to a million people are expected to take part, and which will be attended by Prime Minister David Cameron and many other world leaders.
Advertisement
The French community in Birmingham are holding a march in the city to coincide with a march in their native country.
It is to show support to France and its citizens following the Paris shootings.
Community leaders in Lincoln have joined together in their condemnation of the terrorist attacks in France.
Read the full story ›
French citizens living in the Midlands have joined their countrymen across the Channel in a silent vigil to remember the victims of the terrorist shootings in Paris.
Twelve people were killed in the attack by Islamist gunmen in the French capital yesterday.
Lincolnshire Police were among the forces across the Midlands that held a minute's silence earlier in memory of those killed in the Paris shootings.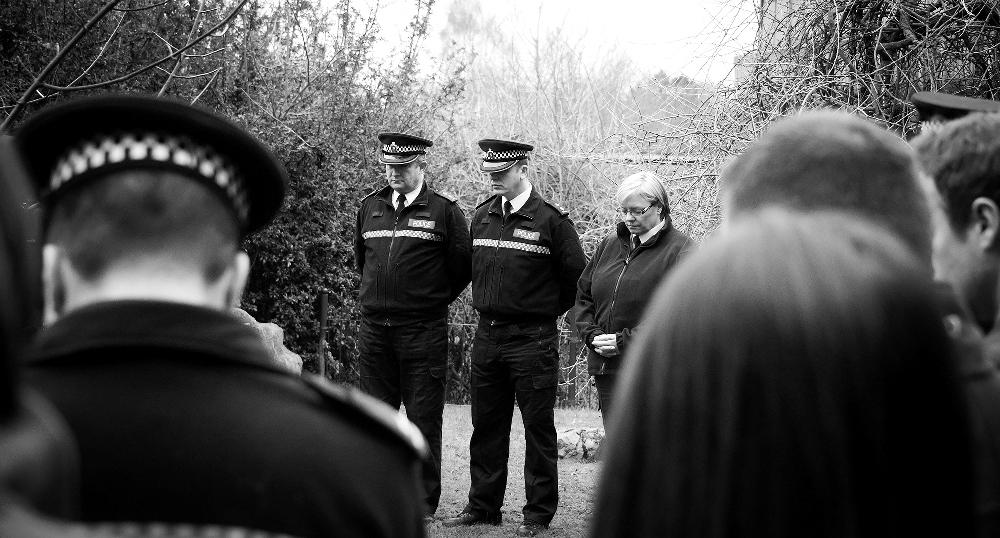 Load more updates