A student from Nottingham who survived eight nights stranded on a mountain in Turkey is due back in the UK today.
David Mackie, 21, survived the ordeal by sheltering in a cave and eating insects. He was found with his two Dutch friends on Monday and airlifted to hospital.
They got lost during what was supposed to be a one-day hiking trip in Antalya on 11 January.
Birmingham City Council has ruled out joining possible legal action to sue Fox News over claims Birmingham is a "totally Muslim city."
Read the full story ›
Advertisement
David Mackie, 21, and two Dutch friends were forced to survive on insects and spring water after getting lost in Antalya, Turkey.
Read the full story ›
The Paris Mayor has told CNN News she plans to sue Fox News over its reporting on the city following the Paris terrorist attacks.
Read the full story ›
A Burton-upon-Trent mother thought to have fled life in Islamic State-controlled Syria with her young son has told how she "escaped death".
Read the full story ›
US TV network Fox News has apologised for remarks made on-air by one of its contributors, who said Birmingham was a no-go area for non-Muslims.
His comments sparked a storm of protest on social media and the Prime Minister called him 'an idiot.' Andy Bevan reports.
Advertisement
Sorry, this content isn't available on your device.
Fox News has issued an on air apology about comments a terrorism expert made saying Birmingham is "a totally Muslim city where non-Muslims simply don't go in."
Steve Emerson - who is described as "one of the leading authorities on Islamic extremist networks" on his website - made the comments a week ago while speaking on Fox News about the recent Paris terror attacks.
The next day he apologised after receiving widespread criticism, including from Prime Minister David Cameron who said Mr Emerson was 'clearly an idiot'. In an attempt to make amends, the terrorism commentator then donated £500 to Birmingham Children's Hospital.
Fox News waited until yesterday to respond, when Fox News' Judge Jeanne Pirro issued an on air apology, saying it was wrong to let her guest's statements go unchallenged, could find 'no credible sources' for the comments, and that the network deeply regret the errors.
The British Beagle 2 spacecraft landed successfully on Mars' surface, David Parker, the chief executive of the UK Space Agency has confirmed.
The probe vanished while attempting a Christmas Day landing on the planet in 2003.
ITV News Science Correspondent Alok Jha tweeted an image showing where the spacecraft is believed to have landed: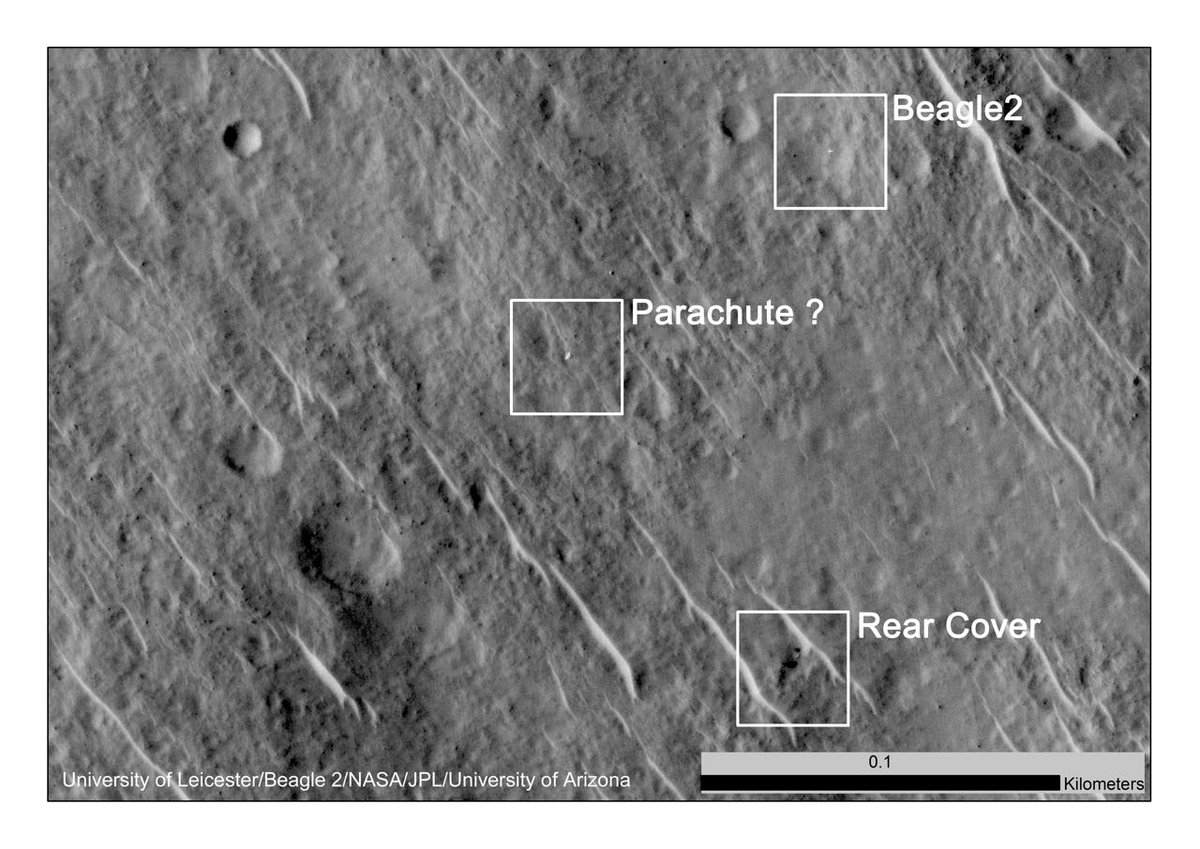 The French flag will fly at half-mast above Leicester Town Hall to mark a week since the start of the terrorist attacks in Paris.
Seventeen people were killed in the attacks, including twelve at the satirical magazine Charlie Hebdo.
A book of condolence has been opened at Leicester City Council in memory of those who died.
A Fox News 'terror expert' has donated £500 to Birmingham Children's Hospital following his comments that Birmingham was "a totally Muslim city where non-Muslims simply don't go in."
Speaking to ITV News, Steve Emerson says he apologises to the people of Birmingham and would love to visit the city one day.
Load more updates