Colder weather, so what is the priority for farmers? Sophia takes a look at the issues
Read the full story ›
Deputy Eddie Noel wants to spend £500,000 on a 'combine harvester' type machine to help keep lettuce off the sand.
Read the full story ›
Advertisement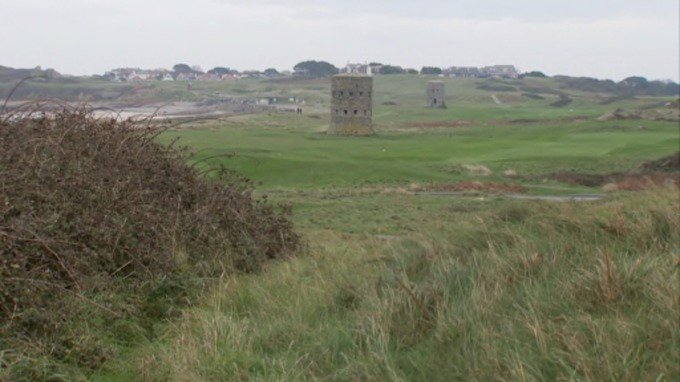 The Environment Department say the islands deserve protection because they support 'a rich diversity of flora and fauna'.
Read the full story ›
Jersey's cider orchards were blessed today in a pagan ceremony dating back to the Middle Ages. The custom is called Wassailing.
Read the full story ›
Jersey's cider orchards will be blessed today in a pagan ceremony dating back to the medieval times.
The National Trust and Jersey Heritage have organised the event which involves drinking hot mulled cider, banging pots and pans to ward of evil spirits, singing, dancing and hanging cider-soaked toast from apple trees.
The tradition is called 'Wassailing' and dates back centuries in England, when, in the dead of winter, villagers would stage ceremonies in the hopes of ensuring a good cider apple harvest the following year.
The name comes from the Old English salute 'Waes Hail', first used as a simple greeting.
The event will take place at Hamptonne Country Life Museum at 12pm. After the ceremony bread and cheese will be served in the Cider barn.
Morris dancing will take place at The Elms in St Mary at 2.30pm.
Advertisement
Farmers in Jersey are fighting the unique winter conditions which are leaving many crops ruined.
Read the full story ›
A baby calf was born on Christmas Day at a Jersey Farm.
Noella is already a hit on social media after more than 600 people have 'liked' the video her owners made, moments after her birth.
A grey seal pup was rescued from rocks on St Ouen beach in Jersey over the Christmas period.
Experts say the infant, thought to be more than three weeks old, was showing signs of being underweight and had bite wounds on her back.
The British Divers Marine Life Rescue branch in the island decided to intervene after assessing the seal's chance of survival.
The female pup was captured and carried up La Pulente Beach in a special carrier and taken to New Era Veterinary Hospital in St Saviour.
The pup, named Elfina by rescuers, has since been transported to a specialist RSPCA hospital in the UK, where it has had treatment for its wounds.
The planning application for 37 units of partial ownership and sheltered housing at Les Blanches St Martins has been rejected
A controversial development at Les Blanches St Martins in Guernsey has been rejected by planners at the Environment Department.
The proposals from Island Development Limited were initially supported by Guernsey's Housing Department.
But the plans to build 37 new houses in the area sparked outrage by residents.
Load more updates