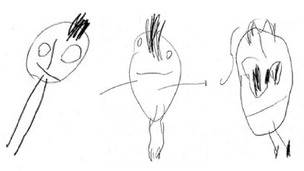 Researchers have found a moderate correlation between the quality of drawings by four-year-olds and later performance in intelligence tests.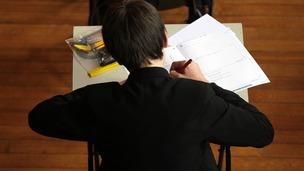 Didn't get the grades you were expecting? You can still apply for university courses through a process called 'clearing'.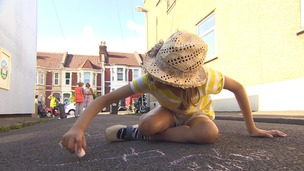 Are today's youngsters at greater risk than previous generations? Or is restricting the freedom of our children jeopardising their future?
Live updates
Parents 'unaware of sweeping changes to curriculum'
More than half of parents with children in the English education system did not know there would be a huge shake-up in what their child was taught this year, a poll for Good Morning Britain has showed.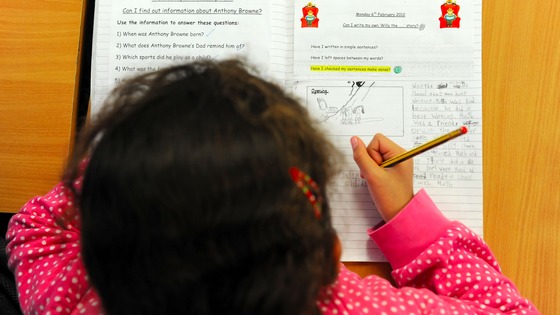 Some 56% of parents did not know children as young as seven would start learning a foreign or ancient language, under the Coalition's education policy.
One of the biggest changes - the introduction of coding classes to IT - three-quarters (75%) of parents were unaware of.
Most parents expressed a sense of disengagement with what went on in schools; of the 2000 parents who took part in the survey, 62% felt they did not have a say in their child's education.
Poll: Parents fear 'supersize primary school classes'
Nearly 100,000 infants are in primary school classes larger than the planned maximum, Labour claims.
Shadow education secretary Tristram Hunt said the number of five to seven-year-olds in classes of over 30 children has "spiralled by 200% since 2010 - to nearly 100,000 infants".
By diverting resources away from areas in desperate need of more primary school places in favour of pursuing his pet project of expensive free schools in areas where there is no shortage of places, David Cameron has created classes of more than 40, 50, 60 and even 70 pupils.
– Tristram Hunt, Shadow Education Secretary
Advertisement
Poll: Parents fear 'supersize primary school classes'
The Government says it is "making every effort" to prevent class sizes increasing, despite an "unprecedented increase in pupil numbers".
A Department for Education spokesperson said £5 billion had been given to councils to spend on new school places over the course of this Parliament - prompting the creation of 260,000 new school places in shortage areas, "with more planned".
"We have also confirmed a further £2.35 billion to support councils to create the places needed by September 2017, and are allowing good schools to expand without the restrictions and bureaucracy they faced in the past."
The spokesperson added that children are only allowed to join classes of 30 or more in "exceptional cases", adding that the proportion of primary pupils in classes over 36 in size had fallen since the coalition took power.
Poll: Parents fear 'supersize primary school classes'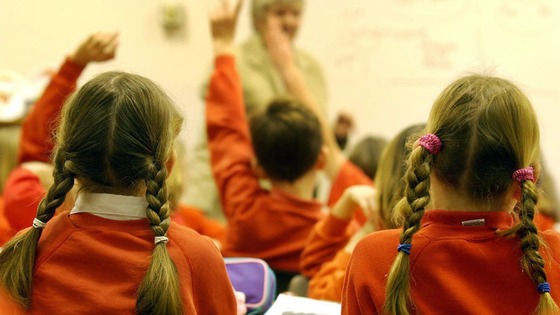 Parents are worried about the impact increased primary school class sizes could have on their child's education, a new poll indicates.
A survey of more than 1,700 parents by Netmums found that more than half (52.7%) wish their children were in smaller classes.
Almost a quarter (23.9%) said they were worried their children would suffer academically because of overcrowding in classrooms.
Among the concerns raised by parents were fears of a lack of equipment, a negative impact on discipline and children not receiving enough attention from staff.
Netmums founder Siobhan Freegard said: "Although some kids will flourish in a busier environment, many parents feel that increased class sizes and number of classes leads to their child being 'forgotten' - and to parents feeling less involved in this vital time of their little one's life."
Poll: Parents fear 'supersize primary school classes'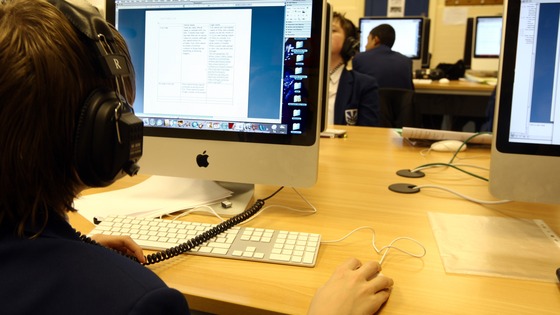 Councils have been forced to cut back on school repairs, building projects and to borrow money to plug a £1 billion black hole in funding for school places, it has been claimed.
More than three quarters of authorities in England say they have not received enough money from the Government to create the extra school places needed in their area in a five-year period to 2016/17, according to a poll by the Local Government Association (LGA).
It warned that local councils are facing a challenge in creating places on time and in the right areas at a time when they are also short of cash to do so.
The findings, published just weeks before children across the country head back to school for the start of the new academic year, come amid a continuing concern about a squeeze on school places that has been fuelled in part by a rising birth rate and changes in local populations.
Lib Dems plan sex education for seven year-olds
Providing sex education to children as young as seven would give children "all the life skills they need when they are at school", Liberal Democrat Schools Minister David Laws says.
We have long made the case, both inside and outside Government, for updated sex and relationship education to be taught in all schools, including academies and free schools, but it is not something the Conservatives are open to.

We believe that by educating children about sex and relationships in an appropriate way, we can help them to make informed choices in their personal lives.
– David Laws, Schools Minister
Advertisement
Lib Dems plan sex education for seven year-olds
The Liberal Democrats have announced plans which would see all children in English state-funded schools receive sex and relationships education from the age of seven.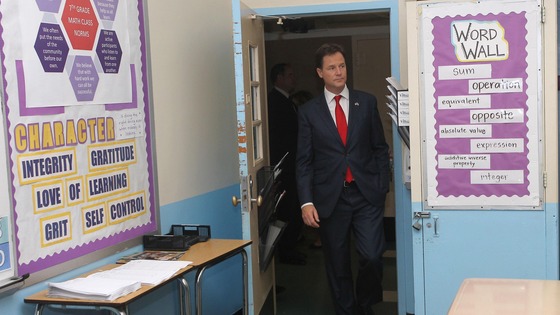 The party says the "age-appropriate" classes would make up part of a "curriculum for life", which would also feature lessons about money management and citizenship.
The plan would mean that personal, social and health education (PSHE) is compulsory in all state-funded schools including academies and free schools.
Sex and relationships education is compulsory in local authority-run state secondary schools, but not in academies or free schools.
A report published by Ofsted last year found that sex and relationships education needed to be improved in more than a third of schools.
Students 'should not be included in immigration cuts'
Overseas students should not be part of the debate on immigration, according to the former deputy prime minister Lord Heseltine.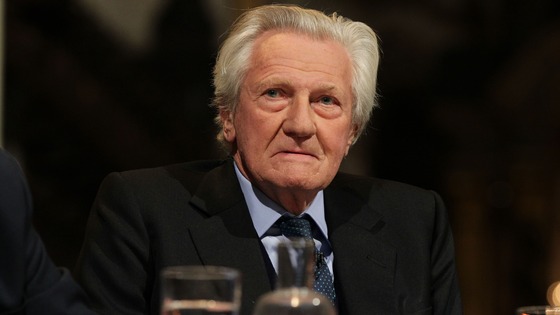 Students are "not the sort of people that are causing the anxiety about immigration," he told BBC Radio 4's Today programme, in response to a new report that suggests the Government should remove them from immigration targets.
He added: "I think that students are really not what people perceive as immigrants."
Foreign students not only bring financial stability to Britain's universities which allow them to maintain standards of excellence but he said they also have an ambassadorial role which students take with them in the world, he said.
Read: Foreign students 'should not be hit by immigration cuts'
Students 'should not be included in immigration cuts'
Britons do not view foreign students as immigrants and are opposed to attempts to reduce their number in a bid to lower net immigration, according to a new study.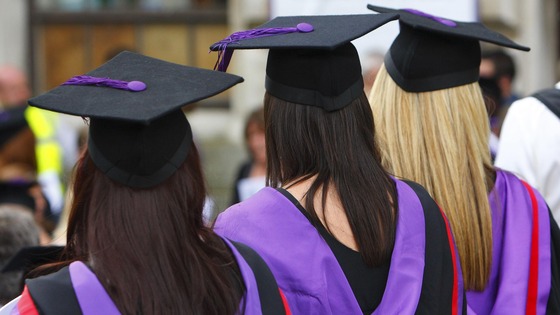 The report suggests the Government should remove them from immigration targets and support attempts to attract even more to come here to study.
It was carried out by the British Future think tank and Universities UK, the representative organisation of the country's universities.
According to the new report, international students are the largest group of migrants from outside the EU counted in the Government's immigration figures.
But a poll of 2,111 people found just over one in five (22%) class overseas students as immigrants, and only the same amount would support a reduction in their numbers.
Almost half of the young people in the prison system's secure children's homes have not been convicted of any crime, official figures reveal.
Instead they have been placed there by local authorities on welfare grounds or for their own protection, the Observer newspaper has established.
Of the 229 children being held in secure children's homes in the year to 31 March this year, 45% were placed by local authorities on welfare grounds, according to official figures, compared with just 28% in 2011.
Over four out of 10 of those held on welfare grounds are girls.
Load more updates