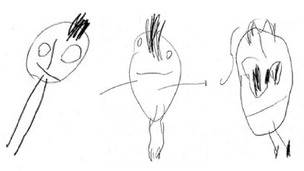 Researchers have found a moderate correlation between the quality of drawings by four-year-olds and later performance in intelligence tests.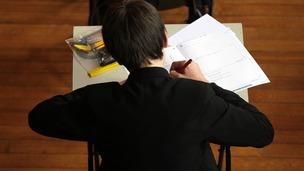 Didn't get the grades you were expecting? You can still apply for university courses through a process called 'clearing'.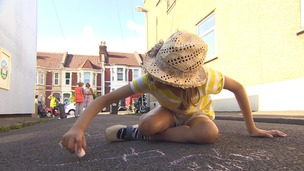 Are today's youngsters at greater risk than previous generations? Or is restricting the freedom of our children jeopardising their future?
Live updates
Students 'should not be included in immigration cuts'
Overseas students should not be part of the debate on immigration, according to the former deputy prime minister Lord Heseltine.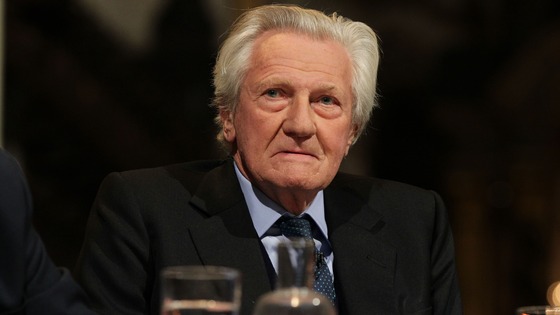 Students are "not the sort of people that are causing the anxiety about immigration," he told BBC Radio 4's Today programme, in response to a new report that suggests the Government should remove them from immigration targets.
He added: "I think that students are really not what people perceive as immigrants."
Foreign students not only bring financial stability to Britain's universities which allow them to maintain standards of excellence but he said they also have an ambassadorial role which students take with them in the world, he said.
Read: Foreign students 'should not be hit by immigration cuts'
Students 'should not be included in immigration cuts'
Britons do not view foreign students as immigrants and are opposed to attempts to reduce their number in a bid to lower net immigration, according to a new study.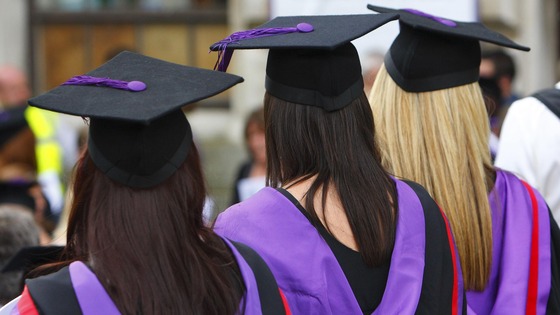 The report suggests the Government should remove them from immigration targets and support attempts to attract even more to come here to study.
It was carried out by the British Future think tank and Universities UK, the representative organisation of the country's universities.
According to the new report, international students are the largest group of migrants from outside the EU counted in the Government's immigration figures.
But a poll of 2,111 people found just over one in five (22%) class overseas students as immigrants, and only the same amount would support a reduction in their numbers.
Advertisement
Almost half of the young people in the prison system's secure children's homes have not been convicted of any crime, official figures reveal.
Instead they have been placed there by local authorities on welfare grounds or for their own protection, the Observer newspaper has established.
Of the 229 children being held in secure children's homes in the year to 31 March this year, 45% were placed by local authorities on welfare grounds, according to official figures, compared with just 28% in 2011.
Over four out of 10 of those held on welfare grounds are girls.
GCSE results see increase in A*-C grades
There were celebrations and commiserations today as hundreds of thousands of pupils in England, Wales and Northern Ireland received their GCSE exams results.
The proportion of students receiving A*-C grades in their GCSE exams has risen for the first time in three years.
GCSE results see increase in A*-C grades
A student whose dyslexia is so severe she did not learn to read or write until she was 10-years-old has achieved an A* in her English literature GCSE.
Holly Sayer also gained an A in English language in her results which totalled 10 GCSEs including two A*s, three As, two Bs and two Cs.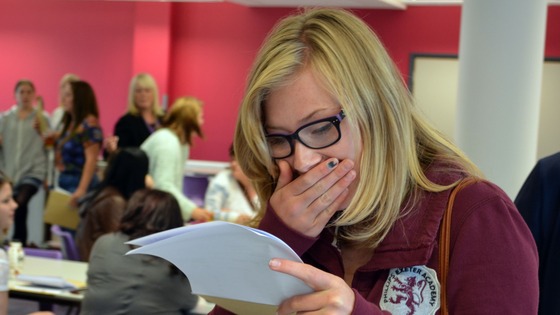 The 16-year-old, who studied at the Ark Charter Academy in Portsmouth, Hampshire, said: "There was a lot of stress involved and now I am really happy."
"Personally, I'm quite heavily dyslexic and yet my favourite subject is English. "The only way I could get round it was through the extra-curricular help that I was given."
She added: "I feel just a little bit chuffed, I think the hard work has most certainly paid off."
Sayer, who hopes to one day become a film director now hopes to complete her A-levels and go to Cambridge University or an Ivy League college.
GCSE results see increase in A*-C grades
Schools Reform Minister Nick Gibb said that changes to the exam system that are behind today's "variable" GCSE results are in the best interests of the pupils.
An exams system had developed that worked against the best efforts of teachers and the best interests of pupils.

These results show our plan for education is correcting that.

The number of children now taking exams at the right time, the number studying for academic GCSEs and the higher standards achieved are hugely encouraging.
– Schools Reform Minister Nick Gibb
Advertisement
GCSE results see increase in A*-C grades
London
GCSE results see increase in A*-C grades
The biggest impact on this year's GCSE results have stemmed from changes that mean students did not sit exams early, compared to previous years when pupils could take GCSEs multiple times, exam chiefs suggested.
This year, only a teenager's first attempt at an exam would count in school league tables, so schools that had traditionally made use of the winter exam season, entered pupils early, or made use of resitting are likely to have seen the greatest changes.
There has been a significant amount of change to the system this year and although UK level figures are relatively stable we expect more schools and colleges to see volatility in their results. The extent of this volatility will depend on how much change from their usual practices they experienced and how they adapted.

Entry patterns are very different this year. We have seen a dramatic decline in the number of entries from 15-year-olds, which is largely due to a change in the school accountability measure, where a candidate's first entry counts in performance tables, and the move to end-of-year exams in England.

As we would expect, where the change in entry patterns is greatest, such as the sciences, English and maths, we have seen some impact on results. But despite these changes and the potential for increased centre volatility, candidates can be confident that standards have been maintained.
– Michael Turner, director general of the JCQ
GCSE results see increase in A*-C grades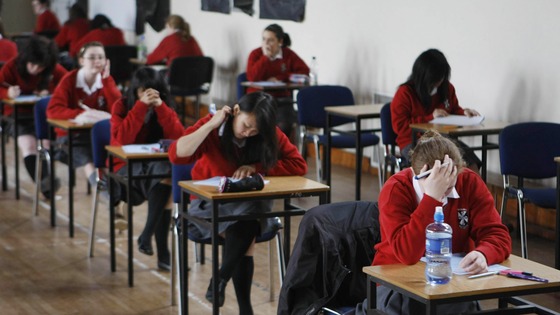 Today's GCSE results show that girls once again lead pass rates at grade C and above, with 73.1% of girls' entries scoring A*-C compared with 64.3% of boys'.
However, official results showed that boys are beginning to close the gap at A*, with 5.2% of entries scoring the top grade compared with 8.1% of girls'. The difference of 2.9 percentage points is down from three percentage points last summer.
GCSE results see increase in A*-C grades
The proportion of GCSE exam students awarded at least a C grade has risen for the first time in three years, official figures show.
Just over 68.8% of exam entries scored A*-C - up 0.7 percentage points on last summer, statistics published by the Joint Council for Qualifications (JCQ) show.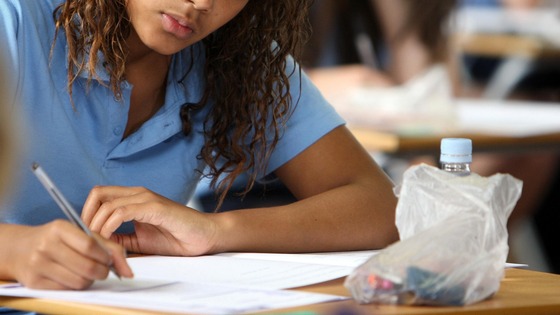 In maths, 62.4% of students were awarded an A*-C grade - a significant 4.8 percentage points on last year's results.
Exam chiefs suggested that changes to this year's entries, including fewer lower-performing 15-year-olds taking the GCSE early, are behind the hike.
In contrast, 61.7% of English entries scored a C or higher, down 1.9 percentage points from last summer.
The drop - believed to be the biggest in the qualification's history - could be down to strong candidates taking advantage of the chance to sit the exam last winter, the JCQ suggested.
The proportion of entries awarded an A* - the highest grade - has dropped to 6.7% from 6.8% last year. It is the third year in a row that the number of students achieving the top pass rate has fallen.
Load more updates