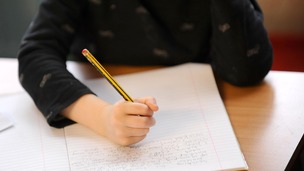 A government-ordered inquiry into the 'Trojan horse' allegations in Birmingham found "clear evidence" of extremism today.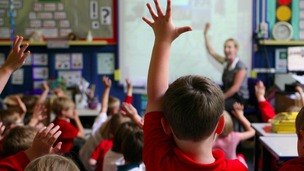 A thank you card is no longer enough for some parents, who shower teachers with jewellery and designer handbags at the end of the year.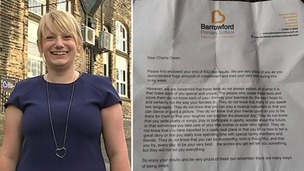 A school has won praise from parents around the country thanks to a letter which reminded students: "There are many ways of being smart".
Live updates
Elite 'master teachers' to be put in schools by Labour
Shadow education secretary Tristram Hunt has also announced that teachers would have to choose one of three new career routes, specialising either in classroom teaching methods, curriculum development in chosen subjects, or pursuit of eventual leadership roles.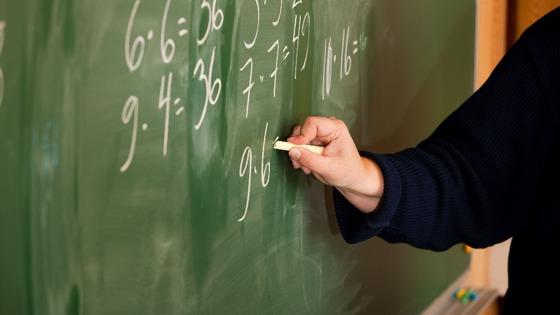 The Observer newspaper reported that the idea of master teachers as models of best practice – a system operating in Singapore – was recommended to Gove in a review on standards for the coalition government in 2011, but the policy was not taken up
According to the newspaper, the title would be awarded to those who met standards to be set by an independent body.
Elite 'master teachers' to be put in schools by Labour
A drive to raise standards and ensure that top performers remain in the classroom would see a new elite grade of "master teachers" would be established in state schools under a Labour government, according to the shadow education secretary.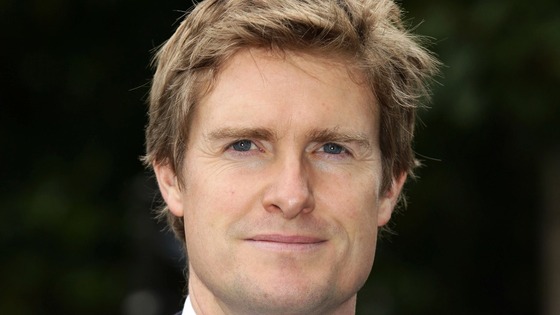 The plans would establish a new top tier of teachers who could be handed higher salaries by headteachers and would be regarded as the "gold standard" in the profession.
According to the Observer, shadow education secretary Tristram Hunt highlighted the difference between Labour's emphasis on the need for qualifications and experience, and education secretary Michael Gove's willingness to allow unqualified teachers to operate in free schools and academies.
Advertisement
Private school pupils 'earn £200,000 more'
The sharp achievement gap between state and private school-educated pupils means there is a "shocking waste of potential", according to the chairman of educational charity the Sutton Trust.
Sir Peter Lampl's remarks come in the foreword to a new report that shows private school pupils will earn significantly more than their state school peers.
"This is a shocking waste of potential. This report clearly sets out the advantages that can be gained from a good private education," Sir Peter writes.
The Sutton Trust is calling for more independent schools to take on able pupils from less well-off backgrounds.
The charity suggests private schools should get the same funding per pupil as state schools, with the ability to charges fees on a means-tested basis, with the poorest paying nothing.
Their study suggests extending such a scheme to 100 leading private schools would cost the Government about £215 million a year.
Private school pupils 'earn £200,000 more'
Children educated at private school are likely to earn almost £200,000 more over the course of their career than their counterparts in the state system, new research suggests.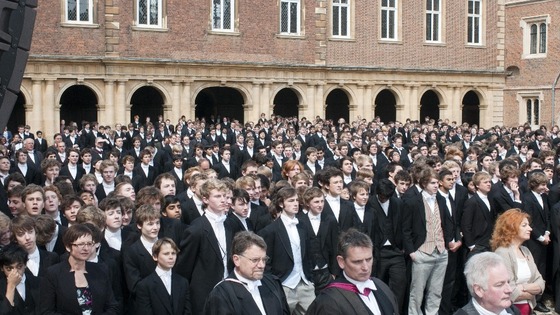 A study by the Social Market Foundation found that between the ages of 26 and 42 a privately educated person will earn approximately £193,700 more on average than someone who went to state school.
The difference means an average private school pupil will earn 43% more than their state school peers by the age of 34, although this falls slightly to 34% by the aged of 42.
Prince Charles asked Blair's govt for 'more grammar schools'
Former Prime Minister Sir John Major occasionally changed policy as a result of discussions with the Queen, a BBC documentary revealed.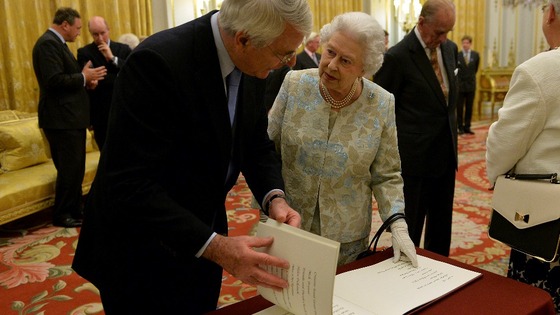 Asked if he remembered being influenced by the Queen, Sir John said: "I think every prime minister can think that, and can think of occasions where that happened.
"But the answer is yes of course. It would be very foolish indeed not to be influenced."
Read: Prince Charles asked Blair's govt for 'more grammar schools'
Prince Charles asked Blair's govt for 'more grammar schools'
Former Prime Minister Sir John Major supported Prince Charles' policy interventions, BBC documentary revealed.
I think it is encouraging that the Prince of Wales is entirely free from his unique perspective to write to ministers or the prime minister in a way that is invariably intended to be helpful, and I think to cut that off, or to make sure those letters are much more bland than they otherwise might be, would be a loss.
– John Major, former Prime Minister

The BBC documentary, The Royal Activist, revealed how Prince Charles tried to persuade Tony Blair's government to expand grammar schools in one of his bids to change the government's policies.

Read: Prince Charles asked Blair's govt for 'more grammar schools'
Advertisement
Prince Charles asked Blair's govt for 'more grammar schools'
Prince Charles campaigned for more grammar schools during the time of Tony Blair's government, the former education secretary has said.
"He was very keen that we should go back to a different era where youngsters had what he would have seen as the opportunity to escape from their background, whereas I wanted to change their background," David Blunkett said.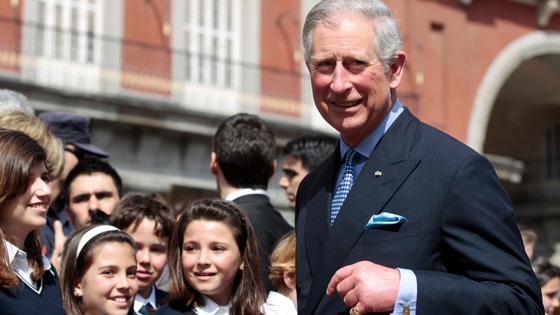 The Prince of Wales didn't like" it when his request was refused, according to a BBC Radio 4 documentary.
"I would explain that our policy was not to expand grammar schools, and he didn't like that."
Mr Blunkett is one of three former cabinet ministers interviewed for the documentary, The Royal Activist, the BBC reported.
Mr Blunkett added: "I can see constitutionally that there's an argument that the heir to the throne should not get involved in controversy; the honest truth is I didn't mind."
An alliance of campaigners and parents from schools caught up in allegations of a radical Muslim takeover plot have attacked the government's "provocative and unhelpful" response.
Measures including appointing former counter-terrorism chief Peter Clarke to investigate claims of extremism in some Birmingham schools, have been criticised by leading campaigner Shabina Bano who claims it is spreading "fear and intimidation" in classrooms.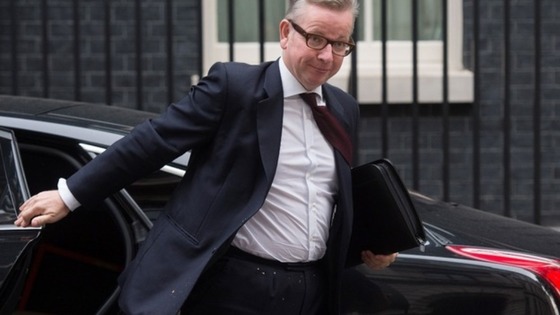 Two weeks ago the head of Ofsted Sir Michael Wilshaw, concluded there "was a culture of fear and intimidation in some schools" after the publication of an unprecedented series of inspections, triggered by the so-called Trojan Horse claims.
Campaigners say the central claim, contained in the Trojan Horse letter, that there was an extremist agenda remain "unproven" following those inspections.
Ofsted did find some schools were failing adequately to protect pupils from the risks of radicalisation, concluding some governors had exerted undue influence.
At a public meeting attended by up to 1,000 people, Salma Yaqoob, the former leader of Respect, said while there were real issues of poor governance to tackle it was necessary to "de-link this issue from terrorism and radicalisation".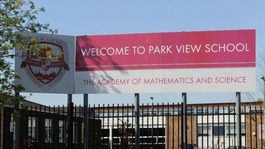 The head of Ofsted has met parents of pupils at a Birmingham school involved in the Trojan Horse investigation, ITV News has learned.
Read the full story
38 new free schools to open with 22,000 places
The general secretary of the Association of Teachers and Lecturers Dr Mary Bousted has claimed the DfE has "overspent its free schools budget by £1bn".
ATL believes that the cost of setting up these schools is diverting money that is desperately needed by existing schools - the DfE overspent its free schools budget by £1bn and has had to claw that money back from elsewhere in the education system.

We are concerned that more than 20% of free schools have been established in areas where there is no shortage of school places and, since they are not part of the local authorities' planning procedure, they make it difficult for parents to get their child into a local school of their choice.
– General secretary of the Association of Teachers and Lecturers, Dr Mary Bousted,

A Department for Eduation spokesman said: "We have made an additional £5 billion of funding available in this Parliament alone to councils to create new school places - double the amount spent by the previous government over the same period. This is in addition to the budget for free schools."
Load more updates