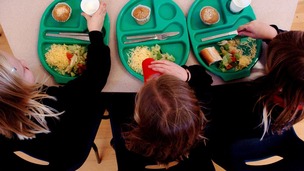 Even by the standards of past disagreements, the row over free school meals is pretty splenetic.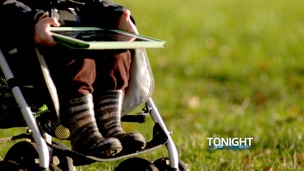 Is exposure to new technology in the early years affecting the way our children learn, behave and interact?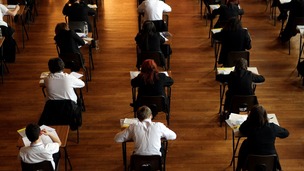 Details of new GCSEs in English and Maths as well as a new numbered grading system were revealed today under radical reforms.
Live updates
'Over £5bn' in student loans lost
The Department of Business, Innovation and Skills (BIS) has denied it is failing to chase students who are not repaying loans, despite accusations over £5 billion is missing from the coffer.
A spokesman said the National Audit Office (NAO) report instead demonstrated their "effective and efficient process" for collecting repayments.
The report demonstrates that there is an effective and efficient process resulting in high collection rates at a low cost which we believe demonstrates good value for money.

We need to ensure that all borrowers who are earning over the relevant payment threshold are repaying their loans including those who have moved overseas after leaving their course.

We are continually improving the collection process for borrowers and we will carefully consider the NAO's recommendations as part of this programme.
– A spokesman for the Department of Business, Innovation and Skills
'Over £5bn' in student loans lost
A further 14,000 students now living abroad are behind on their repayments leaving a total debt of £100 million, according to the National Audit Office (NAO).
The NAO also found:
Outstanding students loans are forecast to quadruple from £46 billion to around £200 billion in today's prices by 2042.
At the same time, the number of borrowers due to repay is estimated to rise from three million in 2012/13 to 6.5 million in 2042.
More than a third (35%) of new loans taken out are not expected to be repaid, according to Government figures.
Around half of students are not expected to fully repay their debt.
Advertisement
'Over £5bn' in student loans lost
Over £5bn in public money paid out in student loans is unaccounted for because the Government lacks up-to-date information about the recipients, a report by the spending watchdog suggests.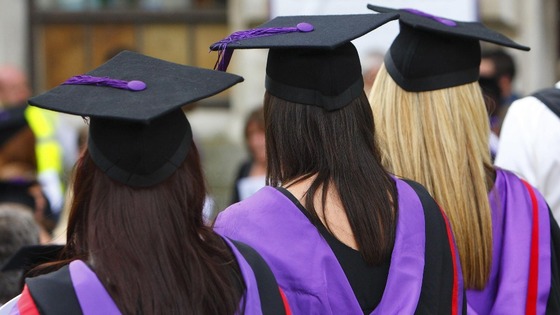 The Business Department (BIS) is missing paperwork on employment or earnings for approximately 368,000 students, the National Audit Office found.
This could be because they are unemployed students living in the UK, EU students who have returned home or UK students who have moved overseas.
NAO head Amyas Morse said: "Given the expanding size of the student loan book, BIS now needs to take a more energetic and considered approach to maximizing the value of the loan book to the taxpayer and achieving a high level of collection performance."
Wales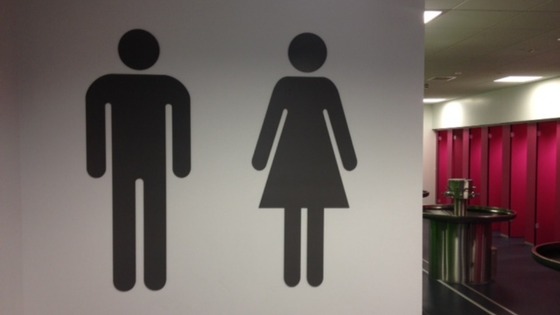 Parents at Morriston Comprehensive School in Swansea are advising their children not to use the toilets after they were changed to unisex.
The toilets have separate cubicles for boys and girls and the doors reach from floor to ceiling.
The only shared area are the wash basins.
Both the school and Swansea Council say that the new toilets have reduced incidents of bullying and loitering.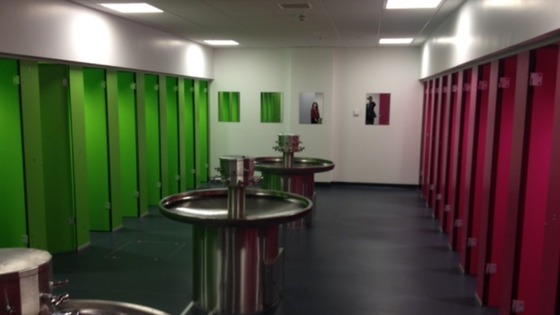 Nearly £900 million of student loans were sold off today as part of a Government drive to raise money to balance the nation's books.
The mortgage-style loans, which were taken out by students who began courses between 1990 and 1998, have been sold to a debt management consortium for £160 million.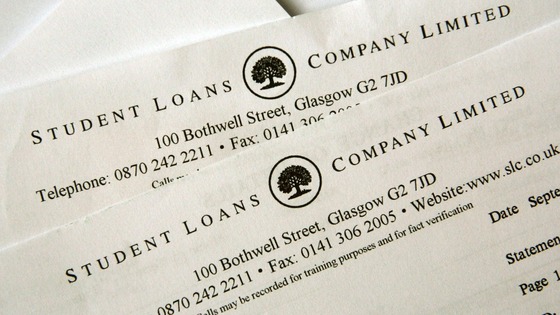 Universities Minister David Willetts said the move represents "good value for money", and would enable the Student Loans Company to concentrate on administering more recent loans.
NUS president Toni Pearce said it was "extremely concerning" that the public would be subsidising a private company to make a profit from public debt.
The Government will sell £900 million of student loans today to a private collection agency as it attempts to pay off some of the nation's debt.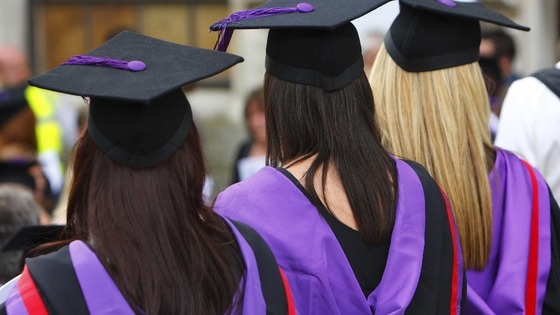 The portfolio of loans, taken out by students in the 1990s, will be sold to a private debt collection agency, Sky News reported.
At the time the sale was announced in March, Mr Willetts said: "Selling the remaining mortgage-style student loans will allow us to reduce public debt and maximise the value of one of the government's assets.
"The private sector's expertise makes it well placed to collect this debt and the sale will also help the Student Loans Company to concentrate on providing loans to current students."
Advertisement
State boarding schools 'at risk'
Responding to a leading headmaster's warning that "crumbling" state boarding schools are in dire need of Government cash, the Department for Education said £18 billion is being spent on school buildings, adding there is is "nothing to stop any school from accepting philanthropic donations."
There is nothing to stop any school from accepting philanthropic donations. We know that state boarding schools make a valuable contribution to the education system and can change the lives of vulnerable young people.

We are spending £18 billion on school buildings in this parliament - more than the previous government spent in its first two terms combined. By next summer we will have collected up to date and reliable condition information for the entire schools estate to enable us to target this funding where it is most needed - including state boarding schools.
– Department for Education spokesperson
State boarding schools 'at risk'
Roy Page, chair of the State Boarding Schools Association, said that for British boarding schools to survive, they "need commitment now" through state support.
Large and successful schools with small boarding houses, and possibly dwindling numbers of boarders, may well wonder why they bother.A boarding house might look more useful if converted into a sixth-form centre. And if the state itself does not wish to sustain a state boarding school, why should the governors or headteacher care less?

This is not because the schools are badly managed, it's because they have no capital with which to maintain their buildings or improve their facilities. State boarding schools are not allowed to make a profit, neither are they allowed to borrow.
– Roy Page, chair of the State Boarding Schools Association
State boarding schools 'at risk'
Britain's state boarding schools are in "dire need" of financial help, according to a leading headmaster.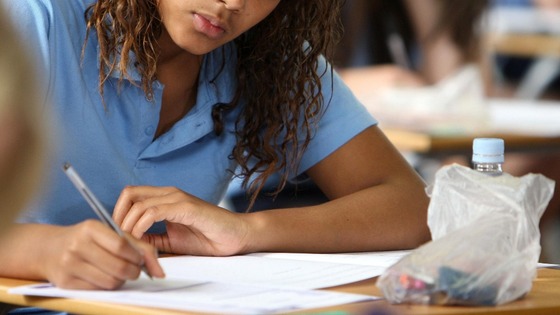 Many are dealing with crumbling buildings, some of which date back centuries, warned Roy Page of the Royal Grammar School, High Wycombe, and chairman of the State Boarding Schools Association (SBSA). He accused the Government of having a lack of "imagination and vision" when it comes to the schools.
He said that many experienced school leaders are "desperately anxious" about the survival of their boarding houses and fears that without government support, many could be forced to close.
He suggested that some parents may begin questioning why they would bother with sending their children to board if the state is not interested in it.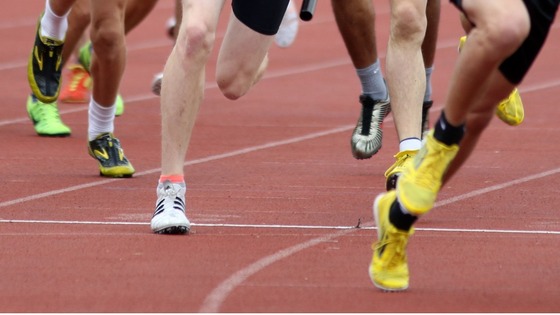 Many of today's children cannot run as fast as their parents could, a new study of global fitness has found.
The findings, presented to the American Heart Association in Dallas yesterday, suggested an international decline in levels of cardiovascular fitness in youths.
Researchers analysed 50 studies on running fitness between 1964 and 2010 of more than 25 million children aged nine to 17 in 28 countries.
"Imagine you are racing over four laps of an Olympic track," Grant Tomkinson, who led the research at the University of South Australia in Adelaide, said.
"If you took the average child from 1975, transported them to today, put them against the current average child, they would beat them by almost a lap."
He added: "In fact, about 30% to 60% of the declines in endurance running performance can be explained by increases in fat mass."
Load more updates