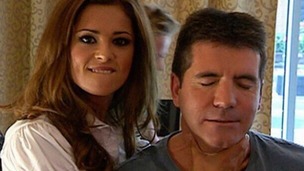 Cheryl Cole is to return as an X Factor judge, Simon Cowell has confirmed.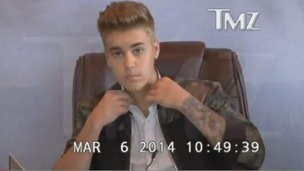 Footage of an obstructive and disrespectful Justin Bieber has emerged of the singer being interviewed by a lawyer over an impending lawsuit.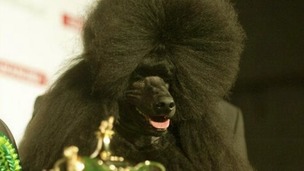 A poodle named Ricky has landed the world's most prestigious dog show prize after being judged this year's Best-in-Show at Crufts.
Live updates
A 65-year-old man from Texas is hoping his equivalent to Ellen DeGeneres' Oscars selfie will become the most retweeted post on the social network site.
Terry Shipman had just five followers when he tweeted this picture with his two dogs:
It now has over 145,000 retweets - a long way from Ellen's three million record.
He told NBC's Today show: "I took that photograph, tweeted it to my son, then he and his roommate retweeted it a couple times, and then their phones started blowing up...I was just totally amazed. It was just kind of as a lark," he said.
But now a cruise company from his hometown have offered him a holiday if he can reach 1.5 million retweets. They have also started the hashtag #sendterrytotheislands to get him there.
Terry also revealed: "I have to silence my phone because it's just constantly going off."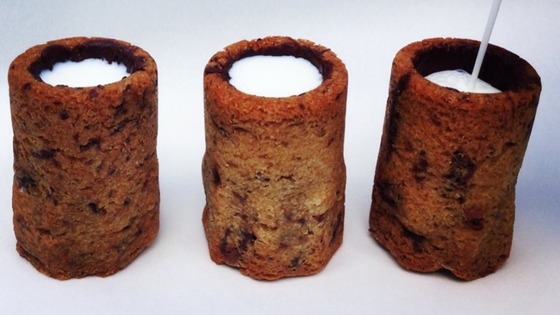 The maker of the hipster pastry Cronut - a cross between a croissant and a doughnut - has hit Texas' SXSW festival with its latest assault on the taste buds: The Cookie Milk Shot.
New York's Dominique Ansel Bakery has made chocolate chip cookie dough into the shape of a shotglass and filled it with cold milk specially for the festival, which sees upcoming artists, bands and technology firms launch their latest work.
Advertisement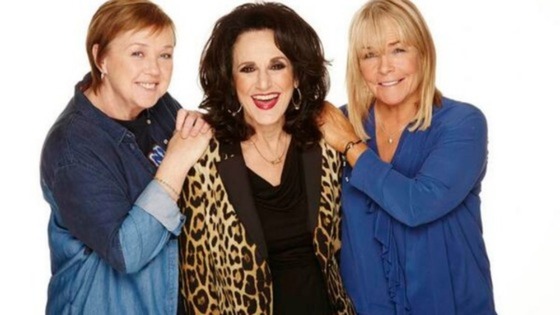 Birds of a Feather is returning for a second series after the ITV remake of the comedy proved a hit with audiences.
The show - in which Pauline Quirke and Linda Robson play sisters sharing a home in Chigwell in Essex after their husbands were sent to prison - was launched 25 years ago by the BBC but was axed by the corporation in 1998.
ITV revived the show in January.
Its creators said: "We hope the further adventures of Sharon, Tracey and Dorien will continue to thrill audiences young and old."
A woman was arrested after she was found sleeping in a bedroom at a home rented by Justin Bieber.
Qianying Zhao, 23, was found at the home, owned by music producer Dallas Austin, yesterday Atlanta police said.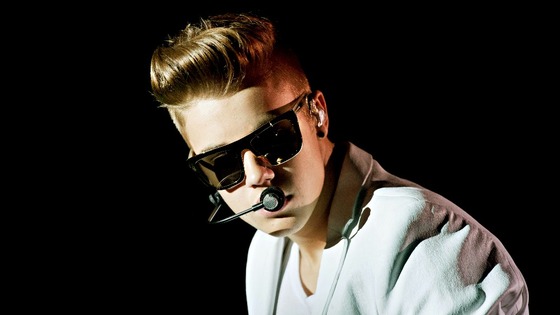 She reportedly told officers that she had come to attend Bieber's birthday party - which was held earlier in the week at another location - and entered the unoccupied home through an unlocked door.
Ms Zhao, who faces a charge of criminal trespass, said she was Bieber's friend, but investigators believe she is just one of millions of fans who follow the pop superstar on Twitter.
Earlier, US police controversially released a video of Bieber providing a urine sample following his arrest for driving under the influence in January.
Read: Police release 10 revealing images of Justin Bieber after arrest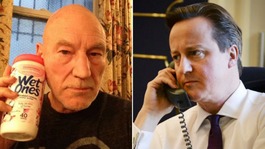 A 'selfie' the Prime Minister tweeted of his Ukraine crisis talks with Barack Obama has been widely mocked on the social network.
Read the full story
BBC Three 'to be axed as a TV channel and moved online'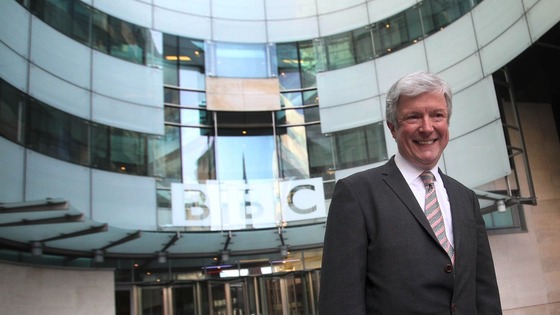 BBC Three will become an online-only channel next year, the corporation's director-general has confirmed.
In an email to staff, Tony Hall said it was "the right thing to do" as the channel's young audience were "ready to move to an online world".
Advertisement
Simon Cowell says he was "born to be a dad" and has hinted that he may have more children so that his son Eric, who was born on Valentine's Day, can have a brother or sister.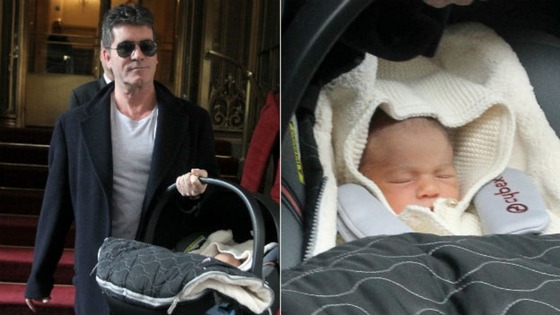 The 54-year-old X-Factor judge told Extra: "I wouldn't rule out (more children). Well, I got (Yorkshire terriers) Squiddly and Diddly, and I couldn't imagine Squiddly or just Diddly... I had a brother when I was younger, so I kind of think it's cool to have two or three ... two."
Pictures: Simon Cowell releases photos of his son Eric
Cowell, who was interviewed by his ex-girlfriend Terri Seymour for the magazine, revealed that he cried at his son's birth after dashing to New York from London - where he was filming Britain's Got Talent auditions - to be at girlfriend Lauren Silverman's side.
Read: Simon Cowell reveals alcohol helps spark his creativity
He admitted he was so apprehensive about becoming a father that he asked his partner, "'What if I like the dogs more than him?', because I've never had a baby before, and she said, 'You're gonna be absolutely fine', and then literally within seconds of him being born, I got it."
The X Factor winner Sam Bailey revealed she is expecting a third child - and discovered she was pregnant while in a supermarket toilet.
The 36-year-old singer told The Sun (£) her husband Craig darted off to fetch a test after the former prison officer suspected she might be pregnant.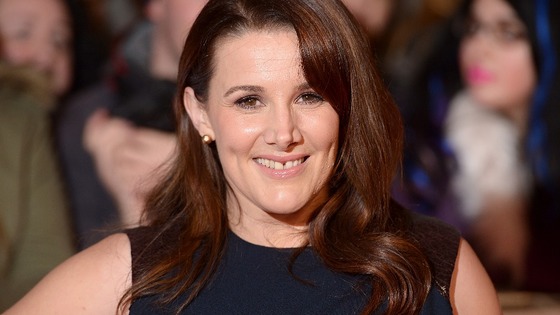 Bailey, who won the last series of the ITV talent show, said her forthcoming tour has had to be rescheduled after discovering the news.
She told the newspaper: "I was really upset because I thought I'd let everyone at my management and the record label down.
"But they were really good about it. I was going to go on tour solo at the end of October - but I have managed to move it until January."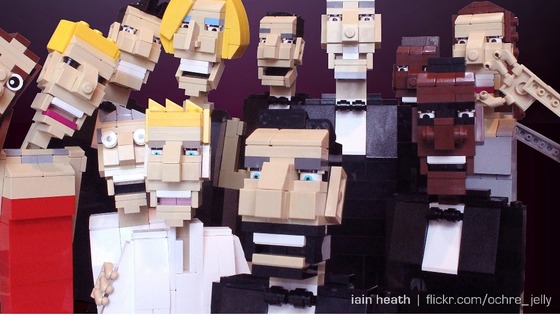 Ellen DeGeneres' now famous Oscars selfie generated 3,250,761 retweets, but it has now been recreated by Master LEGO artist 'Ochre Jelly', AKA Iain Heath.
Ellen had also told everyone to retweet her Oscars selfie, but Iain told ITV News: "I thought she said 'rebuild' it ...in LEGO!"
He said: "I started building the morning after the Oscars, and after a roughly 12 hour stint, it was finished."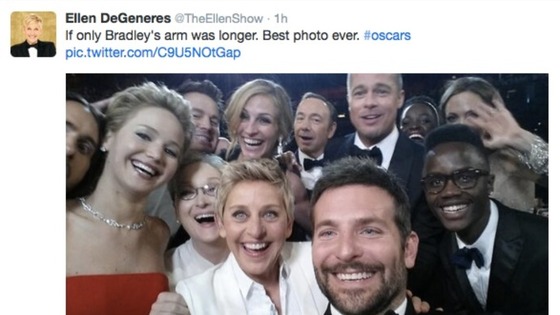 See Homer Simpson's Oscars selfie parody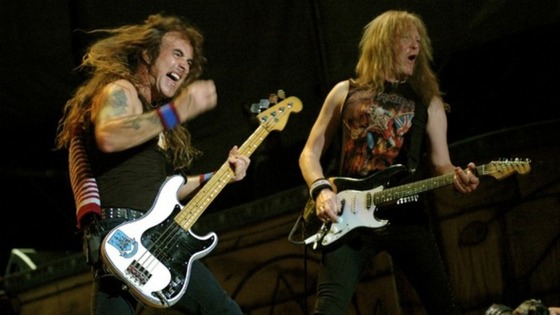 The Iron Maiden craft ale Trooper has sold 3.5 million pints - and its brewers claim its the most exported British ale - without a penny being spent on marketing.
In 2012, brewers Robinson's teamed up with the heavy metal group to brew a beer named after one of the band's best known songs.
Load more updates