We're saddened to hear that actor John Bardon, who played Jim Branning in EastEnders, passed away this morning. http://t.co/k4BLpk9Gkm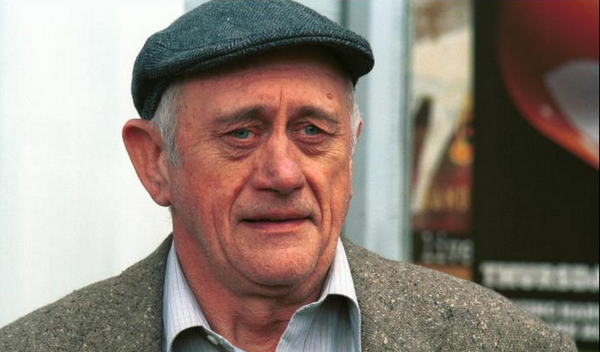 Tonight's episode of EastEnders will be dedicated to the courageous, hugely talented and much-loved John Bardon. http://t.co/3eBZzEvPP7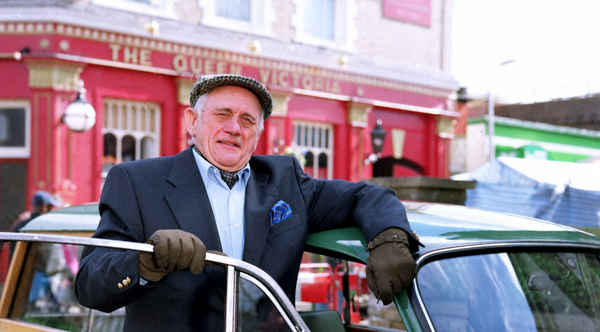 The onscreen wife of actor John Bardon has paid tribute to him. He is understood to have died in the early hours of this morning, seven years after a debilitating stroke which has left him needing round-the-clock care in recent years.
June Brown said she hoped he was now "at peace".
I am so sorry that John has passed away but hope that he is now at peace after seven difficult years. I shall miss him very much as I loved him dearly. My thoughts are with his devoted wife Enda.
– June Brown
Advertisement
John Bardon, who starred as Jim Branning in Eastenders, has died aged 75.
He played the character from 1996 to 2011, and married character Dot Cotton in 2002.
He suffered a stroke in 2007 and was subsequently written out of the soap.
Actor Martin Shaw has called his Judge John Deed co-star Sir Donald Sinden 'a walking life force'.
Paying tribute to Sir Donald, Shaw said: "He's one of those people you just talk about with laughter and affection, and we all have our Donald impersonation to accompany our stories of him.
"He was a walking life force and it was impossible to be with him for more than a few minutes without roaring with laughter.
"I remember him with the deepest affection from the early sixties when as a student I saw him at the Royal Shakespeare Company, through to our years together on Judge John Deed. We've lost one of the greats.
Alan Titchmarsh is to make his West End debut in the Wind In The Willows.
The green-fingered broadcaster will narrate the show, which will be run at the Vaudeville Theatre from November 26.
The production, created by the Royal Opera House, was handed an Olivier Award for the best entertainment show during an earlier run at London's Duchess Theatre.
The former Gardeners' World star said: "I am thrilled and delighted to be joining this tremendous production which celebrates my all-time favourite children's book. Poop poop."
Advertisement
The Royal Shakespeare Company has said it is "saddened" to hear the news of the death of Sir Donald Sinden.
Sir Donald performed with the RSC in leading roles such as King Lear and Malvolio in Twelfth Night. His last appearance with them was as part of a special performance in 2007.
He also had more than 70 credits for film and TV productions.
Paying tribute Gregory Doran, RSC Artistic Director, said: "Donald liked to say that "Man cannot live by Bard alone", and his extraordinary career outside the RSC in films, and television will no doubt be amply recorded elsewhere."
He added: "One thing of which you can be certain, is that all over the country this morning, people are regaling each other with one or other hilarious Donald Sinden anecdote, and that, alongside his great talent, is his wonderful gift to us all".
An ancient swamp-dwelling pig has been named after Mick Jagger by scientists due to its 'large, sensitive lips.'
Ellen Miller, who was part of the team that discovered the fossils said: "I like the Rolling Stones, I'm a huge Stones fan."
Which is why the creature, which is believed to have been about the size of a deer, is now known by the scientific name Jaggermeryx naida, or 'Jagger's water nymph.'
Professor Miller uncovered several fossilised jaw fragments belonging to the animal at a remote site in the Egyptian desert. The area was swamp land millions of years ago when the pig roamed the Earth.
Sir Mick is yet to comment on the dubious honour.
The son of actor Sir Donald Sinden has paid tribute to his father and said his family would miss "his humour and knowledge".
In a statement, actor and film director Marc Sinden said: "Even though his death was expected, it is still a huge loss to his family and we, his brother, his son, his four grandchildren and great-grandchild will all miss his humour and knowledge and we would all like to share our appreciation for the Pilgrims Hospice and the carers that looked after him and us with such dignity, consideration and care until the end."
He added that plans for a memorial service were under way.
Load more updates