A new report into the work of the region's police forces shows that overall they are doing a good job. The survey from the Inspector of Constabulary examines how effective they are in combating and preventing crime, and managing resources. It shows that in general they are coping well with the challenges they face. And as Mike Cunningham from the HMIC explains Lancashire is doing particularly well.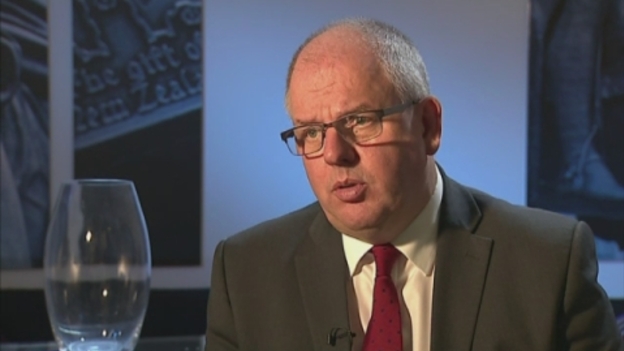 The RSPCA is investigating the shooting of cat in a Lancashire village.
The adult male Maine Coon cat, called Norris, was found collapsed with serious injuries near his owner's home in Calder Vale earlier this month.
He had several airgun pellets lodged in his body.
RSPCA inspector Amy McIntosh says the pet was nearly killed.
"It was touch and go for a while when he was taken straight to the vet. Because of injuries to his face, it was very difficult for him to eat.
"It is by sheer luck that he didn't suffer a slow and painful death that no animal should have to endure."
AMY McINTOSH, RSPCA
Norris is now back home, but still hasn't been outside after spending a week at the vets.
His owner, Martin Meighan, says it was a huge shock when the vet told them what had happened.
"We thought he might have been hit by a car, as these things happen. When the vet told us that he'd been shot though, we couldn't believe it.
"He'd got a broken jaw and there was damage to his tongue as well, but he's a big cat and maybe that is what saved him as he was able to drag himself back home where we found him. "Everybody around here has animals and we're all big animal lovers, so nobody can understand who would do this, or why?"
MARTIN MEIGHAN, OWNER
The maximum sentence someone can face for causing unnecessary suffering to an animal under the Animal Welfare Act is up to six months in prison and a fine of up to £20,000.
The RSPCA is asking anyone with information to call 0300 123 8018
Advertisement
A man's due to stand trial in Thailand over the murder of a man from Liverpool.
Darren Taylor was allegedly pushed from the balcony of his sixth-storey flat in Bangkok in June last year.
James Durnan has been charged with his murder.
Derelict buildings in Manchester and Liverpool are to be handed over to artists and entrepreneurs, under a Government scheme to revitalise run-down areas of northern cities.
The Deputy Prime Minister, Nick Clegg, announced the move on a visit to Berlin, where a similar project has turned unused land and buildings into work space.
He wants pop-up shops, start-up businesses and charities to takeover vacant buildings temporarily. Councils and land-owners will be asked to match sites with potential users.
The north of England has nearly twice as many hectares of previously developed vacant land and buildings as the south. Mr Clegg is setting up a working group of councils, businesses and charities, to report back in January.
Some areas and buildings have already been identified in Manchester, including plots on King Street, Cross Street, Deansgate and Piccadilly Place.
In Liverpool, the ABC Cinema, Lyceum Post Office and The Oratory are among the sites being considered.
A legal row over the M60 cameras means could escape speeding fines on the 50mph through road works for at least another month with virtual impunity according to the MEN.
Last week the newspaper revealed how not a single speeding fine has been issued since the first of 50 average speed cameras was installed at the beginning of November.
It's because of a row between Highways and police chiefs about the legality of the 50mph limit which has been imposed on a 17-mile stretch of motorway from junction eight of the M60 at Stretford to junction 20 of the M62 at Rochdale as part of a £208m upgrade.
A QC has told Greater Manchester Police chiefs that the 'temporary regulation order' is unlawful as it's currently worded and would fail if challenged by a motorist.
Advertisement
A special ceremony is being held later to mark the life of football legend Sir Tom Finney. An oak tree will be planted in his memory at Hoghton Tower in Lancashire. The England and Preston star died in February aged 91.
The head of the Football Association will give a lecture at Manchester University today on discrimination in Football. Chairman Greg Dyke will give the talk following a number of notable cases on racism in British and international football. There will be a number of other speakers discussing the issue.
The lecture is free of charge but attendance must be confirmed by emailing your full name and contact details to boxoffice@manchester.ac.uk.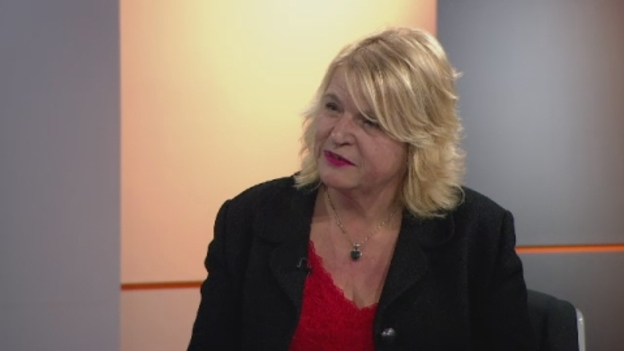 A conference on hate crime has been taking place in Blackburn.
It has been organised by Sylvia Lancaster whose daughter Sophie was murdered in 2007 because she was dressed like a goth.
Today would have been Sophie's 28th birthday, Sylvia explains how she marked it.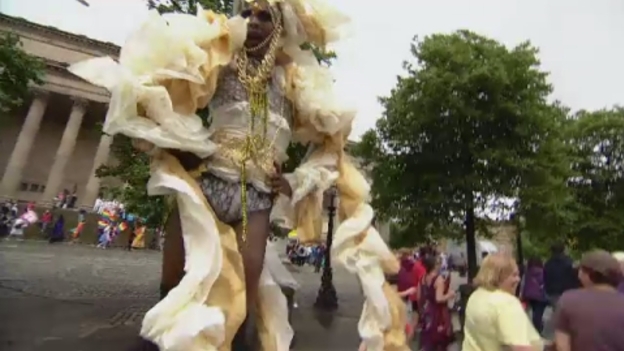 Police in Greater Manchester and Merseyside have reported a rise in the number of violent homophobic crimes.
Officers say there's been around 350 attacks this year on members of the gay community.
So is it a problem on the increase or a case of victims being more willing to come forward.
Daniel Hewitt reports.
Load more updates
Back to top