Police have arrested 17 people on suspicion of drug-related offences after raids in Knowsley. The early morning raids are the culmination of an investigation into individuals who have been involved in drug dealing, crime and antisocial behaviour in the Huyton area .
Advertisement
Peter Kay has announced that he'll be staging a production of Phoenix Nights. The Bolton comedian says there'll be a live show at Manchester arena. The programme hit the screens 13 years ago and the original cast including Paddy McGuinnes, Dave Spikey and Neil FitzMaurice will appear in the new version to raise money for Comic Relief. They'll appear at the Manchester arena on Saturday 31st Jan and Sunday 1st Feb.
Advertisement
Its been reported that convicted rapist Ched Evans has been turned down by Tranmere Rovers. Approaches have been made twice to discuss the signing, but the club felt that such a move would alienate supporters
The majority of childcare and early years providers in the region are above average according to new figures from OFSTED. The figures include statistics about inspections that took place between 1 July and 31 August 2014 - 442 early years registered providers were inspected. Of these, Ofsted judged:
43 (10 per cent) to be outstanding;292 (66 per cent) to be good;69 (16 per cent) to require improvement; and38 (nine per cent) were inadequate.
Local authority figures and more statistics are available at http://www.ofsted.gov.uk/resources/official-statistics-early-years-and-childcare-registered-providers-inspections-and-outcomes
A new report into the work of the region's police forces shows that overall they are doing a good job. The survey from the Inspector of Constabulary examines how effective they are in combating and preventing crime, and managing resources. It shows that in general they are coping well with the challenges they face. And as Mike Cunningham from the HMIC explains Lancashire is doing particularly well.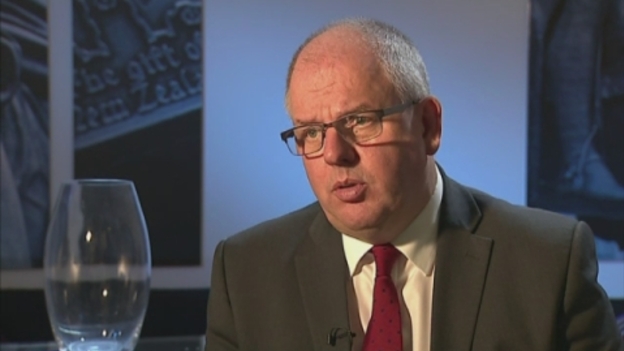 The RSPCA is investigating the shooting of cat in a Lancashire village.
The adult male Maine Coon cat, called Norris, was found collapsed with serious injuries near his owner's home in Calder Vale earlier this month.
He had several airgun pellets lodged in his body.
RSPCA inspector Amy McIntosh says the pet was nearly killed.
"It was touch and go for a while when he was taken straight to the vet. Because of injuries to his face, it was very difficult for him to eat.
"It is by sheer luck that he didn't suffer a slow and painful death that no animal should have to endure."
AMY McINTOSH, RSPCA
Norris is now back home, but still hasn't been outside after spending a week at the vets.
His owner, Martin Meighan, says it was a huge shock when the vet told them what had happened.
"We thought he might have been hit by a car, as these things happen. When the vet told us that he'd been shot though, we couldn't believe it.
"He'd got a broken jaw and there was damage to his tongue as well, but he's a big cat and maybe that is what saved him as he was able to drag himself back home where we found him. "Everybody around here has animals and we're all big animal lovers, so nobody can understand who would do this, or why?"
MARTIN MEIGHAN, OWNER
The maximum sentence someone can face for causing unnecessary suffering to an animal under the Animal Welfare Act is up to six months in prison and a fine of up to £20,000.
The RSPCA is asking anyone with information to call 0300 123 8018
Load more updates
Back to top