Greg O'Keeffe, the Liverpool Echo's Everton correspondent, is on the ground in Lille and has tweeted that police have fired rubber bullets at Toffee fans.
Images appeared on Twitter of Everton supporters having congregated en masse at Lille's Grand Place square, and of the French police then arriving and gas having been set off, with the crowd dispersing.
Everton have tweeted to ask their fans to stay away from Lille city centre amid reports that police have released tear gas.
Advertisement
Cumbria County Council is planning to cut 1,800 jobs to achieve savings of £83 million over the next three years.
By 2018 the authority, run by a Labour/Liberal Democrat coalition, will employ 5,200 staff, almost half as many as five years ago.
A consultation on the planned cuts will run until the new year, but the authority warned that millions of pounds of savings were needed to balance its books.
Cumbria County Council deputy leader Patricia Bell said:
Advertisement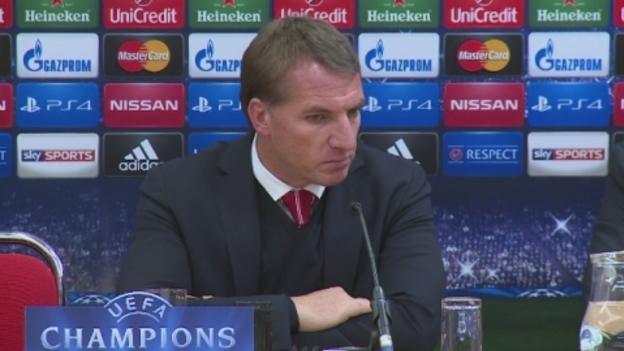 Liverpool striker Mario Balotelli will be reprimanded by his manager after swapping shirts with a Real Madrid player at the end of the first half of last night's Champions League match at Anfield.
Brendan Rodgers was not impressed with the Italian's actions but the Real Madrid boss Carlo Ancelotti did not see the problem.
Everton have issued a statement following the news that fans were left with injuries after being attacked by hooligans in Lille ahead of the Europa League clash tonight.
A statement issued on Everton's official website on Thursday morning said: "The club has been made aware of an isolated incident in a bar in Lille on Wednesday evening in which a number of Evertonians were attacked by a group of around 50 local men.
"The club understands that two Everton fans suffered minor facial injuries and were taken to the local hospital and that this was the only incident in what was otherwise a good-natured evening in the city centre.
"The club are in continual contact with Merseyside police officers who are in Lille today and the city's police representatives.
"Supporters travelling to tonight's match are advised to utilise the travel information provided on the official website where updates on any safety matters will also be provided."
Load more updates
Back to top