One of the North West's leading cancer research charities is moving its headquarters to Liverpool - a city with alarming rates of the illness.
It will be a hub for research into causes and treatment.
Liverpool has some of the highest cancer figures in the country with people living in Liverpool 20% more likely to be diagnosed with cancer than those living anywhere else in the UK.
To coincide with the opening the charity is announcing £2 million to fund research including into stomach cancer - in Liverpool instances of stomach cancer are 44 per cent higher than the UK average.
The new North West Cancer Research Centre including Clatterbridge Cancer Research will be at the University of Liverpool, London Road.
Jasmine Taylor, from Northwich in Cheshire, has epilepsy. She shares the story of the brain surgery she had when she was six. It's estimated that 350 children a year with epilepsy could benefit from brain surgery. She's one of a number of children to feature in the DVD to raise awareness of the condition.
Advertisement
Cloud and rain will clear southeastwards during the morning.
Drier and much brighter conditions in the northwest will spread across the region during the, although afew showers cannot be ruled out as we head into the afternoon.
Breezy at times, especially later and along the coast. Feeling fresher at 13°C
Students at Edge Hill univeristy have created a documentary about the journey of a Victorian health campaigner.
Kitty Wilkinson was known as the 'saint of the slums' after she started Liverpool's first washhouse during the cholera epidemics of the 1830s.
The film will be shown at the Liverpool Irish Festival this weekend.
Click the video below for a preview of the film:
Officers at the high-security Ashworth hospital on Merseyside will go on strike later.
Members of the Prison Officers Association are walking out in a dispute over pay.
A former Royal Marine from Wallasey, severely wounded in Afghanistan, has been taking part in a special vigil to start this year's poppy appeal. Pete Dunning was chosen to stand guard at the Cenotaph, as an act of remembrance and a celebration of Britain's armed forces as Adam McClean reports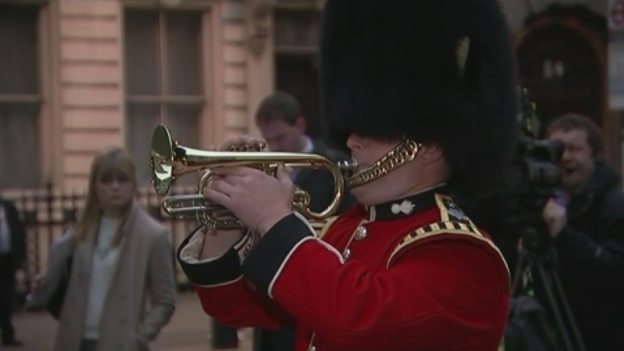 Advertisement
Liverpool manager Brendan Rodgers has challenged Mario Balotelli to prove he has a long term future at the club.
The striker's been reprimanded after swapping shirts with a Real Madrid player at half time in last night's Champions League match at Anfield.
His actions didn't go down well with the manager or supporters as Mike Hall reports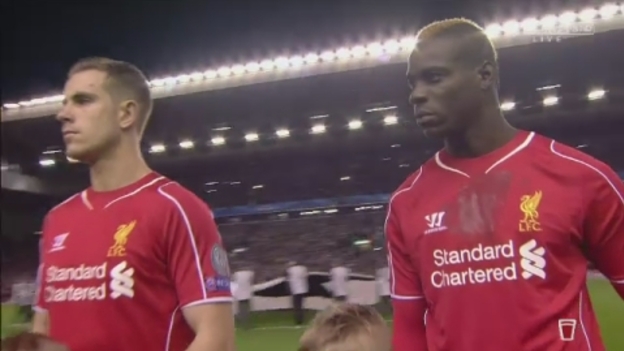 Cumbria County Council is trying to save nearly 83 million pounds over the next three years - that means it wants to lose 18 hundred jobs. As Tim Backshall reports, there's a warning that services will be affected: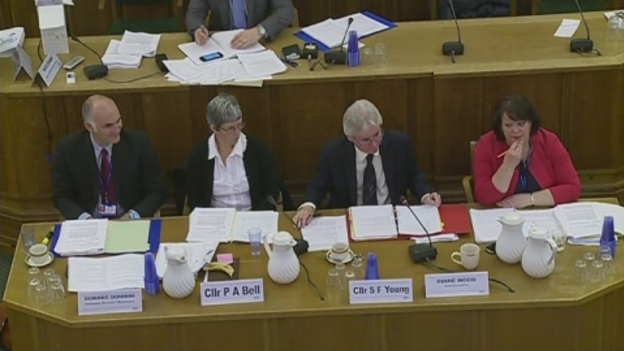 Police are investigating reports footballer Mario Balotelli threatened a woman said to have taken photographs of his Ferrari.
The Liverpool striker is understood to have been visiting his mother's home in Manchester when the alleged incident took place.
The woman called police this afternoon to report the Italian had approached her in "a threatening way" after he noticed her taking the photographs shortly after he parked his car.
A spokesman for Greater Manchester Police said: "We are investigating a report of threatening behaviour following an incident in Pewsey Road, Wythenshawe.
"Officers will be speaking to all concerned in due course."
Police sources said it was unlikely either party would be spoken to until tomorrow at the earliest.
The inquest has begun into the death of Jade Lomas-Anderson - the 14 year old who was mauled by a pack of dogs in Atherton, Greater Manchester.
Her family had to sit through distressing evidence about her death last year.
Andrew Fletcher has been at today's hearing at Bolton Coroners Court.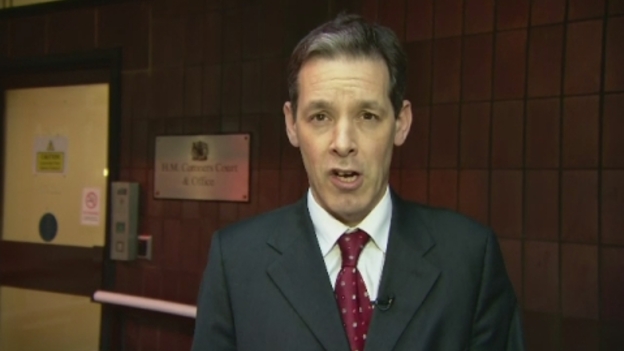 Load more updates
Back to top