The National Police Air Service spots snow over the cobbles of Coronation Street - it must mean Christmas is around the corner.
Advertisement
Teams from Coronation Street and Emmerdale have taken part in a netball match to raise money for ITV's Text Santa charities.
Cast and crew members from both sides of the Pennines took part in the game in Manchester - along with professionals from Manchester Thunder and Yorkshire Jets. And whilst Corrie were hoping to retain their title won last year, it was the Emmerdale side who clinched victory, winning 18-22.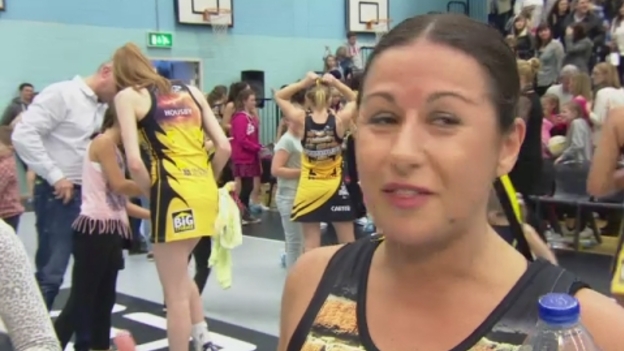 Coronation Street star Hayley Tamaddon took part along with cast mates Brooke Vincent, Jane Danson, Katy Cavanagh and Tisha Merry.
Advertisement
A woman has been charged with the murder of a man in south Liverpool.
Kyle John Farrell, 21, died following an incident in Charlecote Street in Dingle in the early hours of Friday morning.
Farieissia Martin, aged 21, of Charlecote St, Dingle has been charged with his murder and will appear before Liverpool City Magistrates Court on Monday.
The extent of the security and intelligence agencies' prior knowledge of soldier Lee Rigby's murderers will be revealed this week as a long-awaited report from a parliamentary watchdog is finally published.
Michael Adebolajo and his younger accomplice Michael Adebowale slaughtered Fusilier Rigby, from Middleton in Manchester, in broad daylight in May last year.
It quickly emerged in the wake of the killing that secret services were aware of both Adebolajo, then 29, and Adebowale, then 22, but questions remain over whether they could have been more closely monitored.
An investigation by the Intelligence and Security Committee (ISC), which has been subject to much debate over its bite, has now concluded and a report, described by Whitehall officials as "very substantial", will be released on Tuesday.
It is understood the ISC, chaired by Sir Malcolm Rifkind, examined hundreds of pages of primary source material, as well as written evidence and cross-examination of witnesses.
Muslim converts Adebolajo and Adebowale ran down Fusilier Rigby, who was dressed in a Help for Heroes hoodie, in a Vauxhall Tigra near Woolwich Barracks, in south-east London, before savagely attacking the defenceless soldier as he lay in the road.
As armed police arrived, the two men charged the vehicle, with Adebowale brandishing a rusted, unloaded revolver. They were both shot at the scene.
Adebolajo and Adebowale were convicted of murder at the Old Bailey in December last year and were later sentenced to whole life and life with a minimum of 45 years respectively.
Adebolajo was involved in demonstrations linked to the now-proscribed group al-Muhajiroun, and was pictured a few feet from the group's co-founder Anjem Choudary at a protest in 2007.
His extremist beliefs became even more apparent when he was arrested in Kenya in 2010, apparently trying to get to Somalia to join the terrorist group al-Shabaab.
Adebolajo was then brought back to the UK and it is unclear how the authorities decided to deal with him.
A friend, Abu Nusaybah, claimed that MI5 asked him to work for them, and during the trial it emerged that when police asked for Adebolajo's address, he told them that MI5 could give the location because they had visited him earlier in the year.
MI5 Director General Andrew Parker gave a speech in which he appeared to address concerns over whether the intelligence agencies could have done more to prevent the murder.
He said: "Knowing of an individual does not equate to knowing everything about them. Being on our radar does not necessarily mean being under our microscope.
"The reality of intelligence work in practice is that we only focus the most intense intrusive attention on a small number of cases at any one time."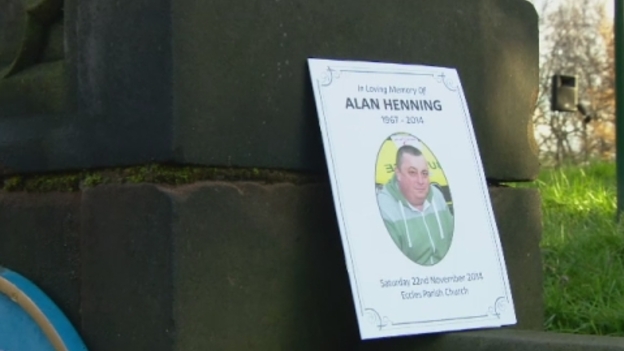 A memorial service has been held for the murdered Salford aid-worker Alan Henning.
Family, friend and colleagues and came together at Eccles Parish church, where a memorial stone has been laid in his honour, as Tim Scott reports.
Load more updates
Back to top