Seven people including a teenage boy have been charged following a police investigation into child sexual exploitation. Six men, aged between 20 and 47, are due to appear before magistrates in Bury tomorrow on suspicion of a string of child sex offences. A 16-year-old boy, who cannot be named for legal reasons, has also been charged and is due to appear at the same court. Greater Manchester Police said the defendants are: Hassan Ali, 20, of no fixed address; Bilal Ahmed, 26, and Robbie Verbruggen, 28, both of Tentercroft in Oldham; Dilon Rasul 23, and Mohammed Suleman, 47, both of Worsley Street in Oldham; and Jubair Rahman, 23, of Waterman View in Rochdale. Charges include sexual activity with a girl aged 13 to 15 by penetration, sexual activity with a girl aged 13 to 15, engaging in sexual activity in the presence of a child, child abduction, and conspiracy to engage in penetrative sexual activity with a girl aged 13 to 15. The suspects were arrested by detectives during raids in Rochdale and Oldham yesterday. Police say a 29-year-old man who was initially arrested has been released without charge.
Police in Southport have reunited war medals belonging to a local soldier with his surviving family 12,000 miles away in New Zealand. Evidence review officer Dave Cooke managed to track down the relatives of former Marshside man William Wood after finding the medals during an audit of recovered property at Southport police station. The medals, which include a France and Germany Star, had been taken for safe-keeping by officers attending Mr Wood's home in Coyford Drive when he passed away in non-suspicious circumstances on September 22nd, 2004. But his family did not even know the medals and other wartime treasures existed so when they came over from New Zealand to clear Mr Wood's home they returned to Wellington without them. But now Dave Cooke is working to return the medals together with photographs, letters and jewellery after officers tracked the family down to Wellington. Dave Cooke says, "I thought it would be a long shot but I took the chance that someone might know his next of kin so emailed the local police station in Mount Victoria with my tentative enquiry, never expecting I'd get anything back. "To my amazement I got a reply the next day from a Fraser Simpson, a property clerk who turned out to know William Wood Jnr as a personal friend! We were put in touch with each other and I had the pleasure of telling him what we had found and how we'd like to get it all back to him. "The weekend before I had visited the poppies at the Tower of London with my son and had explained that each one represented the life of someone who had died in one of the wars. We had both been incredibly moved by the bravery of the soldiers and the tragic waste of life that wars bring so I knew how important these medals would be to someone out there. "Now my priority is to make sure they go in the post in time to get to New Zealand for Christmas. Sometimes you get a positive result if you put that little bit of extra effort in but the coincidences have certainly combined to help too!" In another strange twist, Mr Wood used to live at the current home of address of Dave's mum in Southport - Fylde Road. William Junior couldn't believe it when Dave told him about it after they starting emailing each other. He said: "My first reaction was 'Wow!', then the more I read Dave's email several times the stranger it became. Dave's email to Wellington Police went pretty much straight to a friend of mine who obviously clicked that it was probably me he was after. Then to find that Dave's mother was living at Fylde Road where my parents lived some years ago was uncanny! My brother and I just kept on wondering what other coincidences would turn up! "We are very grateful indeed to Dave and his colleagues at Merseyside Police for taking the trouble to find me and it proves that sometimes playing a long shot pays off. "I already have my grandfather's World War One medals and always intended to mount them in a frame. Now, thanks to Dave, I can do that and mark our family's total contribution and sacrifice in both World Wars." Dave meanwhile is looking forward to playing Santa and posting the treasures via recorded delivery to ensure they cover the 12,000 mile journey in ample time for Christmas. "I'll definitely keep in touch with Will and hope to be able to see a photo of the framed medals of his dad, unvle and grandfather all together on his wall in New Zealand. It will be a satisfying end to a really rewarding little investigation", he said.
Advertisement
A man has been sentenced for a catalogue of sex offences against six teenage girls in Stockport and Derbyshire. 19 year old Lee Hughes Smith of no fixed abode has been sentenced at Manchester Minshull Street Crown Court to 9 years in prison, with a minimum term of six years.
He pleaded guilty to the following offences at an earlier hearing:
- 12 counts of sexual activity with a child, one count of rape, four counts of making an indecent image, two counts of committing an offence with intent to commit a sexual act.
- Four counts of distributing an indecent photograph of a child, two counts of causing a child to engage in sexual activity, one count of inciting a child to engage in sexual activity, one count of assault by penetration.
- One count of publishing an obscene article, one count of false imprisonment, two counts of assault and one count of driving whilst disqualified.
Between July 2011 and April 2013 Smith groomed and sexually exploited six teenage girls, initially meeting them through social media networks and smart phone messenger services.
He befriended them online and they thought they were becoming involved in a genuine relationship.
All the girls he met were all under the age of 16 and Smith was 16 when he committed the first offence.
The judge sentencing Smith told him his behaviour was 'a pattern of sexual exploitation', adding: "You subjected victims to extreme humiliation and degradation and you pose a significant risk to members of the public."
A former police officer from Lancashire is targeting Olympic glory. Lisa Whiteside is back home in Preston after winning a silver medal at the Women's World Boxing Championships in South Korea. But, as Chris Hall reports, a national hero stands between her and a place in Rio in two years time.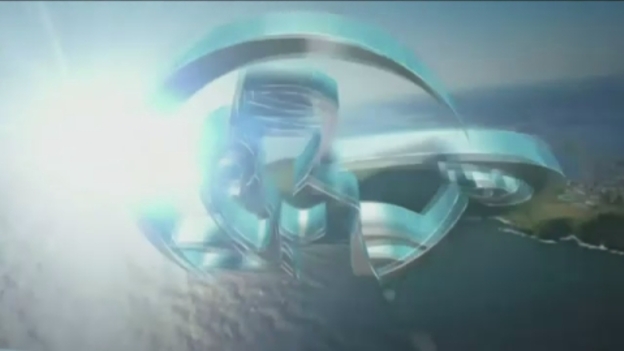 A couple who defrauded the NHS out of a million pounds have been jailed for a total of over five years. 54 year old John Leigh and Deborah Hancox whos 45 and of Bolton Road in Rochdale used the proceeds to buy luxury cars and expensive homes.They supplied equipment and services at exorbitant prices.
Advertisement
In an exclusive interview with Granada Repots' Caroline Whitmore Peter Kay talks about the stage production of Phoenix Nights. The Bolton comedian says there'll be a live show at Manchester arena. The programme hit the screens 13 years ago and the original cast including Paddy McGuinnes, Dave Spikey and Neil FitzMaurice will appear in the new version to raise money for Comic Relief. They'll appear at the Manchester arena on Saturday 31st Jan and Sunday 1st Feb. See the full interview on Granada Reports at 6.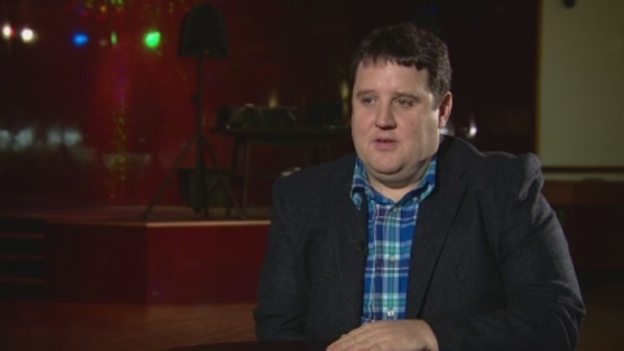 Wigan owner Dave Whelan has been charged by the Football Association for comments made regarding Jewish and Chinese people.
Former X Factor star Ray Quinn from Knowsley is releasing a single to raise money for Parkinson's UK. He will release both a ballad and dance track version of the song, The Beauty of Who You Are, as a digital download on iTunes and Amazon.
Ray, 26, who finished runner-up to Leona Lewis in 2006, was inspired to release the track after visiting David Coxshall, the father of his manager Steve Coxshall.
David, who is in residential care in Jersey, has been living with advanced Parkinson's and dementia for five years.
Load more updates
Back to top