Just weeks after a woman, kept as a servant in Salford won £100,000 thousand in compensation, a conference on how to tackle modern-day slavery has taken place.
The event in Manchester has been organised by the National Black Crown Prosecution Service.
Tim Scott reports.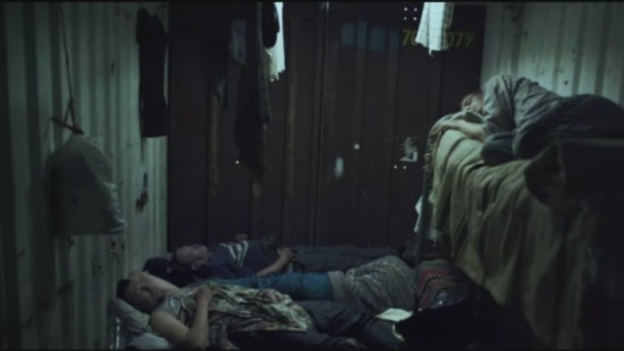 Advertisement
A film's being show at Liverpool's Irish Festival this weekend highlighting the legacy of a Victorian health campaigner. Kitty Wilkinson saved hundreds of lives during the 1830s cholera outbreak in the city.
Rob Jaskowski takes up the story:-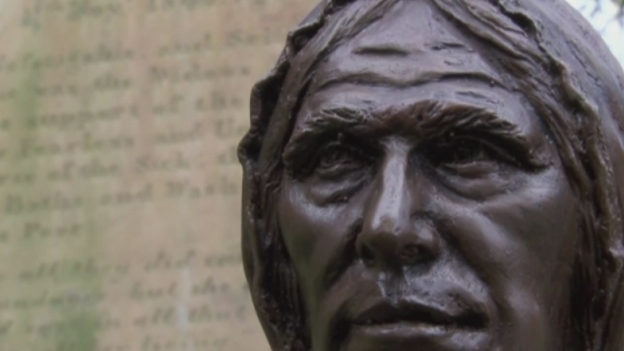 Fans at Deepdale have held a minute's applause in memory of a teenager from Preston who died while playing football.
Melissa Smith died playing for Cadley Girls at Euxton last Sunday.
She was 15-years-old.
Supporters of Preston North End and Fleetwood stood and held a minute's applause at Deepdale as Melissa's picture was shown that on Deepdale screens in the 15th minute.
A French football hooligan who was among those who attacked Everton fans has been jailed.
Up to 100 louts descended on Blues supporters in Lille on Wednesday night beating them and attacking them with metal chairs.
A suspect - known only as Tomasz S - was arrested on Thursday after being recognised by police.
The 30-year-old appeared in court on Friday where he admitted punching an Everton fan but claimed he acted in self-defence.
However, a judge rejected that assertion and jailed him immediately for eight months.
Advertisement
The owner of a taxi firm in Rochdale has made a dramatic U-turn on his policy of offering customers a white driver if they requested it.
Stephen Campbell, boss of Car 2000 in Heywood, changed his mind after dozens of his Asian drivers staged a protest in the town centre calling the service 'racist' and 'discriminatory'.
Mr Campbell employs 80 drivers at Car 2000, 55 of whom are Asian. All 55 were on strike today over the row.
Jeanette Fisher from Wigan has been named Foster Carer of Distinction in the FosterTalk Foster Carer Awards.
Ten awards to recognise the dedication of foster carers in the UK were handed out by Edward Timpson MP, Minister for Children and Families, and TV chef Lorraine Pascale, at a special ceremony in London.
Hundreds of foster carers were nominated for the awards, established to mark the 10th anniversary of FosterTalk, a service set up to provide nationwide specialist independent support to foster carers in areas such as legal and financial advice and counselling.
Jeanette, a foster carer with Foster Care Associates, was nominated by her daughter Aimee Carr for her unwavering commitment to make a real difference to the children in her care and ensure they feel part of the family.
Aimee explains: "I nominated my mum for the love she puts into her work. Despite the heartbreak when children leave her care, she loves each and every child and will do anything to see them succeed in life."
Jeanette said: "I am overwhelmed to receive this award. For me, it is a privilege to be able to care for the children as they bring so much fun and laughter into my life."
Debbie Smith, Operations Manager of FCA in the North West, said: "Jeanette Fisher is a fantastic example of fostering at its finest and we are so proud to see her receive this prestigious award. She has been a foster carer alongside her husband Peter for five years and they have welcomed into their home and family a number of children and young people, including siblings and children with disabilities. "Children and young people deserve the best opportunity to fulfil their true potential it is thanks to people like Jeanette, stepping forward to give their all to fostering, that this is possible."
Melody Douglas, managing director of FosterTalk, comments: "We work with foster carers on a daily basis and are proud to be able to recognise the positive impact they make on the lives of others through these awards. We had hundreds of entries which made it very hard for our judges, but this award for Jeanette is well deserved and we hope it inspires other people to consider becoming foster carers."
Minister for Children and Families, Edward Timpson, who grew up with around 90 foster brothers and sisters, said: "As someone from a foster family, I know how vital it is for foster carers to have access to support as and when they need it – from the moment they welcome a new child into their home to the moment they leave. FosterTalk has provided invaluable help and advice to foster carers over the past 10 years, making sure they have everything they need to provide a stable, loving home. I would like to take this opportunity to say thank you to both FosterTalk and the foster carers they support for everything they do to make a difference to the lives of foster children."
Having been fostered at the age of eight, Lorraine Pascale understands what it takes to be a great foster carer. Commenting on her involvement in the awards, she said:
"I am proud to be a part of this celebration which shines a light on the important role that foster carers play in our communities. I know, from personal experience, the transformational difference they can make to the children in their care and the availability of the type of support offered by FosterTalk is crucial to successful placements."
Load more updates
Back to top