Wigan FC Chairman Dave Whelan is being accused of being racist and anti- semetic while defending the appointment of Malky Mackay as new manager, according to an interview he's given to a national newspaper.
Mackay was unveiled as Latics new boss yesterday despite an ongoing FA investigation into racist, sexist and homophobic text messages he sent during his time as Cardiff manager.
Meanwhile, kitchen firm Premier Range, has now announced ending it is shirt sponsorship with the club because it feels its position is "untenable".
Advertisement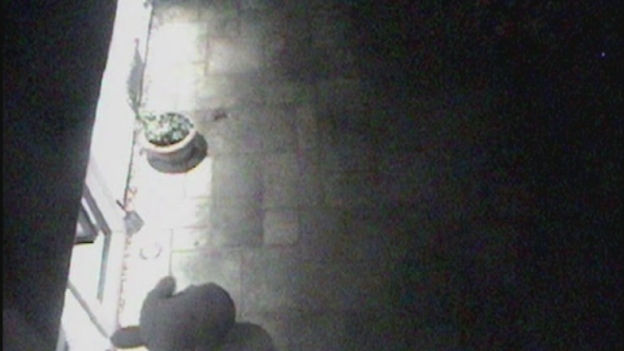 A couple have released private CCTV images of thieves stealing a thirteen stone safe from their home in Blackburn.
Security cameras filmed the pair of thieves as they carried out the burglary and got away with jewellery worth £100,000.
Solicitor Tony Catterall and his wife described the theft as 'absolutely despicable'.
Lancashire Police are appealing for witnesses.
Merseyside Police are appealing for information about a missing teenager from North Wales, who could be in Birkenhead.
13 year old boy Liam Anderson has not been seen since around 11:00 on Wednesday.
He is described as 5'4 tall, of thin build, with short brown cropped hair and freckles.
Video courtesy of Wigan Athletic Football Club website.
Malky Mackay has taken his first training session as Wigan manager.
He was unveiled as the club's new boss yesterday.
Wigan shirt sponsor Premier Range will withdraw from their deal with the club following the appointment of Malky Mackay.
Mackay is currently being investigated by the Football Association for sending offensive texts, causing Wigan to be heavily criticised for hiring him.
Premier Range told the BBC: "Unfortunately, their recent appointment of Malky Mackay has put us in a position that we find untenable.
"Mr Mackay is currently under investigation by the FA for sending text messages that are at odds with the general ethos here at Premier Range - and, it would seem, Cardiff and QPR feel the same as us.
"The texts Mr Mackay has admitted to sending are wholly unacceptable - and the thoughts expressed within them are a shocking reminder of a past we thought football had left behind.
"A team that would employ a man who expresses views such these is not the kind of team Premier Range wish to deal with."
Advertisement
A second case of meningitis has been confirmed at Liverpool Hope University.
It follows the death of student Alisha Bartolini, whose body was discovered at her university halls of residence earlier this month.
Public Health England said:
Liverpool Hope University said they will ensure that all staff and students 'receive the appropriate support, reassurance and advice'.
Robbie Williams is teaming up with budget retailer Primark for a new fashion collection.
The star, whose clothing label Farrell was in danger of closing last year but was saved by Dragons' Den star Peter Jones, has launched a 30-piece collection with the firm.
Williams said he was "delighted", adding: "What a great collaboration - let's have it!"
The former chief executive of JJB Sports, from Cheshire, has been convicted of accepting more than £1 million in backhanders from suppliers.
Christopher Ronnie, 52, was found guilty of fraud during his time at the sportswear giant in 2007 and 2008.
The businessman from Wilmslow, who did not give evidence in his own defence, was convicted of three counts of fraud, and two of furnishing false information after a trial lasting more than eight weeks.
Load more updates
Back to top