Trams not stopping on Manchester Metrolink at MediaCityUK due to police incident.
PEOPLE who drop litter on Liverpool's streets or do not clean up after their dogs will now face a much greater chance of being penalised.
Police and Community Support Officers (PCSOs) in the city have now been given powers to issue £80 on-the-spot penalty notices to people who litter, scrawl graffiti or allow their dogs to foul the streets.
This means an extra 40 officers - in addition to the 16 council officers who do this work – will be carrying out enforcement.
Advertisement
The Princess Royal's visiting British fashion designers at the Private White VC company in Salford, Greater Manchester today.
Princess Anne is President of the UK Fashion & Textile Association, and wants to see one of the few remaining clothing manufacturers in the UK.
She will meet James Eden who owns the factory (whose Great Grandfather, a Victoria Cross awardee, once owned the same factory after WWI). She will also meet workers to get an insight into what they do, how things run and how we can continue to succeed in the tough British manufacturing climate.
She will tour the factory and see the entire garment-making process from start to finish; from the sketching and in-house design process, the cutting of patterns and fabrics, through to sewing and finishing each garment individually by hand.
The Princess will end her visit by officially opening the factory's on-site store to the public.
The Princess Royal will then travel to the Eithiad Stadium to see the work of Manchester City's Community Foundation, and open a new sixth form at Manchester High School for Girls.
Click here to find out more about Private White VC. Click here to find out more about Manchester City's Community Foundation Click here to find out more about Manchester High School for Girls
Anti-fracking protesters will stage a march in Liverpool today and deliver a petition to the Town Hall.
The march has been backed by John Lennon's widow Yoko Ono who tweeted her support for the campaign.
Work will begin today on building temporary kennels at Manchester Dogs' Home .
More than three thousand people and organisations have volunteered to help rebuild the home, which was hit by fire last week.
The temporary kennels will provide shelter for many of the dogs which survived but were injured.
More than 400 knives have been handed in so far as part of an amnesty in Lancashire. Preston has seen the most, among the weapons given up are machetes and swords. Bins have been placed across the county for people to drop them off anonymously. The amnesty runs until the 29th of September.
In total, 210 knives have been handed in across Preston, Chorley, South Ribble and Skelmersdale. Blackpool, Wyre and Fylde, as well as North Lancashire, have seen a total of 120 weapons handed in, while 75 knives have been handed in in East Lancashire. Preston has seen the most knives handed in, with a total of 142 deposited in the bins so far.
Some of the amnesty bins have now changed location; they are now located outside of the following stations and continue to be accessible 24 hours a day:
Blackpool
Lancaster
Fleetwood
Morecambe
Burnley
Darwen
Nelson
Preston
Chorley
Skelmersdale
Advertisement
Liverpool beat Bulgarian side Ludogrets 2.1 at Anfield tonight in their first Champions League game for five years tonight.
Liverpool has a long history of great European nights and Anfield was hoping for another. But the crowd had to wait for it
The Reds captain Steven Gerrard had admitted in recent years he's been jealous watching the likes of Manchester United and Manchester City playing in world football's top club competition.
But he doesn't need to be jealous anymore. Not only did he score a penalty but new boy Mario Balotelli also scored which could bode well for the future.
After five years away the five times European Champions are once again looking forward to taking their place among Europe's best.
Defeat to Fiorentina on a rainy night in December in 2009 was their last appearance in Champions League.
It's taken them four seasons and three different managers to get back.
Following on from Benitez, Hodgson and Dalglish, it's Brendan Rodgers who's overseen their return.
Steven Gerrard carries the wealth of experience of the current side. He's the only player from Liverpool's 2009 Champions League team to be involved tonight.
But in the likes of new signings Balotelli and Dejan Lovren they do have others who've played at this level before.
. Liverpool were rightly the favourites to win their opening fixture as they kicked off their campaign against the Bulgarian Champions Ludogrets. But nontheless it's still good to get a win in the bag especially after their defeat at the weekend.
Click here to follow ITV coverage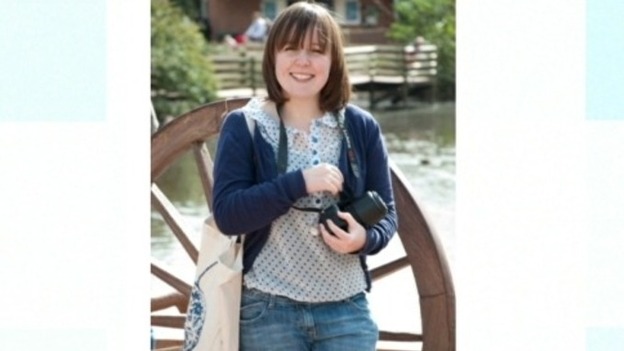 An inquest has been hearing about the moment a tiger pounced on a zookeeper in south Cumbria.
An eyewitness has described seeing the animal enter the area where the keeper was working. He shouted for help as he saw her being attacked.
Load more updates
Back to top