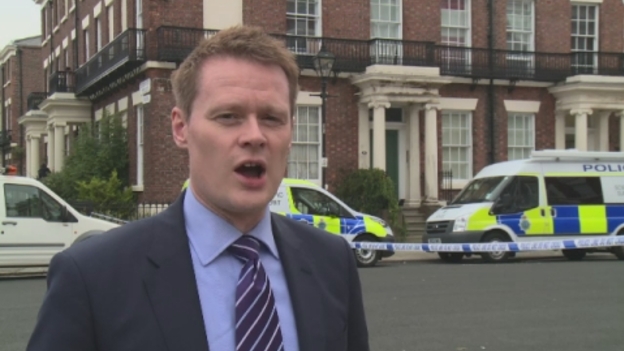 Two bodies have been discovered in a house close to Liverpool's Anglican Cathedral. A woman and a man were found dead at the property on Huskisson Street earlier today. The police have cordoned off part of the area only a few minutes from the city centre. Rob Smith reports.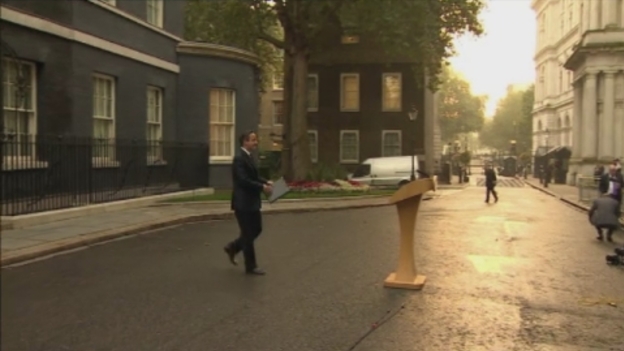 The Scots have voted no to independence. Now though, there are calls for devolution for the major regions of England. That could mean cities like Manchester and Liverpool getting much more control over their own budgets - even including the power to raise taxes. But is there an appetite for such a thing? Ashley Derricott reports.
Advertisement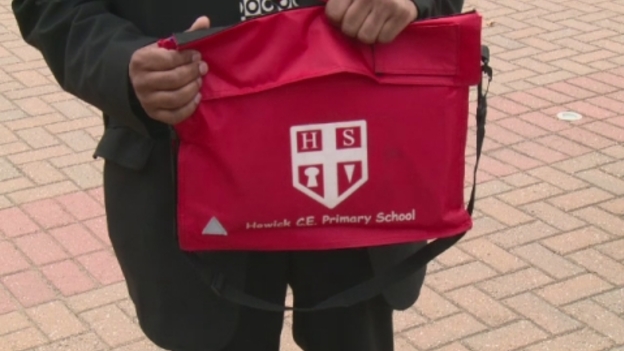 The father of a four year old boy who died in a fire started by his mother says the law should have been there to protect his innocent child Jai Joshi's body was found by firefighters after the blaze at a flat in Liverpool. His parents had been involved in a legal battle for custody of their son. Matt O'Donoghue has this report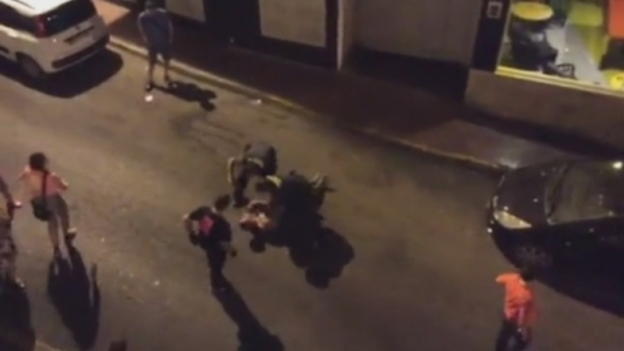 Luke Rhoden, who was 25, suffered a heart attack after being restrained by officers in the resort of San Antonio. Luke's dad Norman, who's from Wigan, went to Ibiza to carry out his own investigation - there he spoke to a doctor who said the actions of the police had contributed to Luke's death. But now the story has taken another twist. This report by our correspondent Amy Welch:
Muslims across the region have dedicated Friday prayers to Alan Henning, who's being held by Islamic State. The extremist group has threatened to kill the former taxi driver from Salford - who's been their prisoner since Christmas. Today, at a mosque in Manchester, imams and worshippers condemned IS - and offered Alan their support.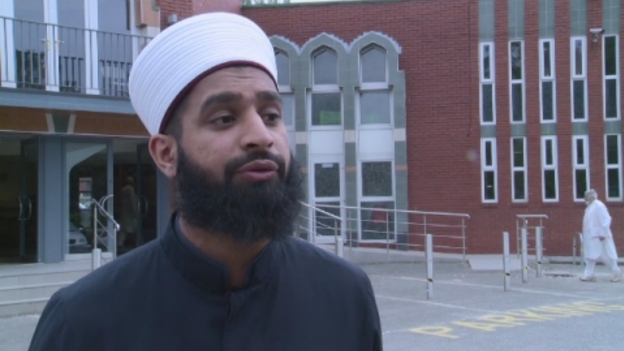 Advertisement
Police investigating the death of a young man in Manchester have issued CCTV images of a number of witness they would like to speak to. Michael Carter was with a friend on King Street when he was punched to the ground and hit his head. Two men he had been talking to ran off towards Deansgate. Michael died in hospital ten days later. Police want to speak to anyone who was at the scene. Two men have been arrested and bailed in connection with the incident
A coroner has said that a 4 year old boy was unlawfully killed in a blaze at the home he shared with his mother. Jai Joshi and his mother Jamna died after a fire at their home in Moscow Drive in Liverpool in May. Coroner Andre Robello ruled that Jamna Joshi died by her own hand. The court heard that Jamna Joshi had been involved in a long custody battle with her former husband for the little boy. The inquest into their deaths has heard Jamna was caught on CCTV buying petrol in a can in the days before the blaze.
790 cannabis plants have been seized after a cannabis farm was found in the Anfield area of Liverpool. A man's being questioned by detectives.
Load more updates
Back to top