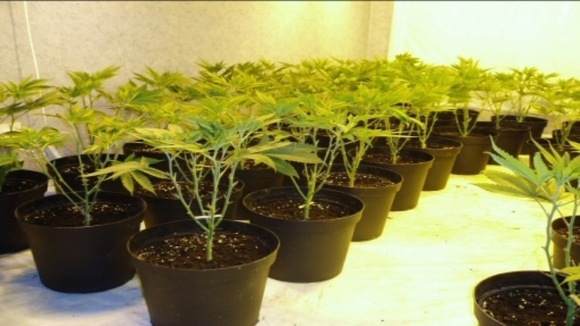 The force executed a total of 21 warrants and seized 1180 plants along with the arrests that were made.
Two large cannabis farms, totalling around 500 plants, were found in Anfield and Southport.
Force across the North West have launched a month of action against those who cultivate cannabis, and have appealed for help from the public in identifying cannabis farms in the region.
Alongside a checklist of suspicious activities the public should look out for, police are working with DIY retailers and garden centres so any large purchases of fertiliser or horticultural equipment are reported to police.
Superintendent Mark Harrison of Merseyside Police said:
"We're pleased with the results of our first day of action, and hope this sends out a strong message - if you are involved in the cultivation of cannabis, you should expect a visit from our officers.
"The public of the North West are our eyes and ears and we appeal to anyone with any information about cannabis cultivation in their area to make contact during this month of action and beyond. We will act on all information provided to us to ensure that those involved in the cultivation of cannabis are brought to justice."
– Superintendent Mark Harrison - Merseyside Police