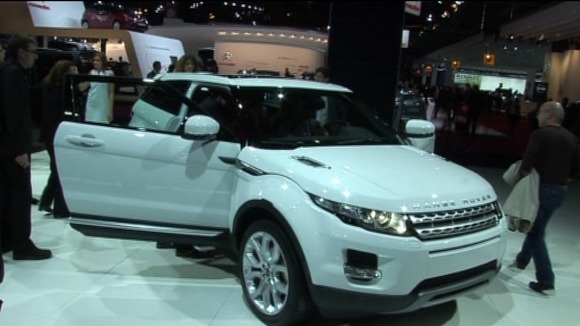 Car giant Jaguar Land Rover is to planning to create 300 jobs at a new logistics plant in Ellesmere Port, Cheshire.
It is also going to spend an extra £1billion with its suppliers over the next four years.
The firm said the extra spending followed continued global demand for the Range Rover Evoque and was on top of £2 billion of supply contracts awarded to more than 40 firms last year.
The new logistics facility will open this summer in Ellesmere Port, where the new jobs will be based.
"Today's announcements demonstrate JLR's strong products and clear ambition for continued growth.

"The demand we have seen across the globe for the Range Rover Evoque means we are able to significantly increase what we spend with our suppliers, which is great news for the UK economy, and the thousands of jobs JLR supports in its supply chain.

"Our commitment to the North West will also be enhanced with the new logistics facility and this will support the future success of both our Freelander 2 and Range Rover Evoque models."
– Dr Raif Speth, JLR chief executive
"Manufacturing is continuing to lead our economic recovery with automotive at the forefront of long-term growth opportunities.

"The major investment commitments made by global vehicle manufacturers to their UK plants and facilities are now beginning to create more jobs and stronger growth in the supply chain."
– Paul Everitt, chief executive of the Society of Motor Manufacturers and Traders