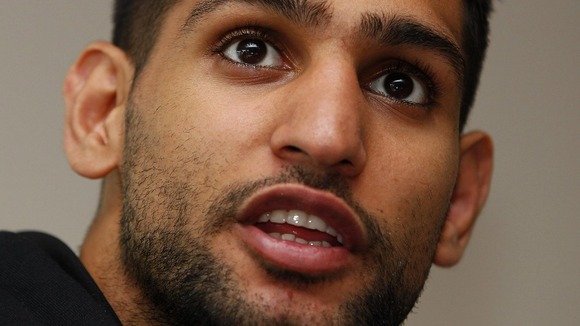 Amir Khan has spoken of his pride at having the chance to follow in the footsteps of boxing legend Muhammad Ali by carrying the Olympic torch.
Khan, 25, will run with the torch tomorrow in his hometown of Bolton as the relay continues ahead of London 2012.
Sixteen years ago he watched Ali light the Olympic flame at the Atlanta Games, and Khan is thrilled to be involved with the torch relay this time around.
He was speaking during a training session ahead of his fight against unbeaten WBC Light-Welterweight champion Danny Garcia.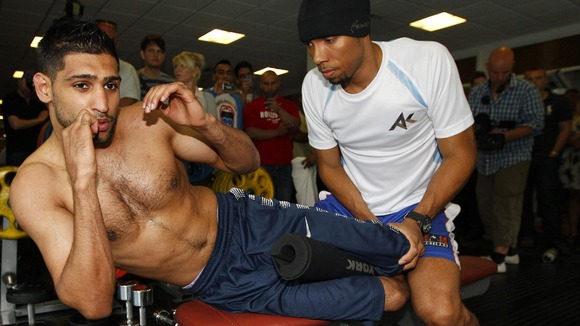 "It is an honour for me to hold the torch, especially in the streets where I was growing up.

"I know I am away a lot now due to my training, but for them to pick me and have the torch in Bolton, it is something I am going to remember for the rest of my life.

"Not many boxers get the chance to do this and I am one of the few.

"When I saw a boxer hold the torch it was Muhammad Ali - one day I can tell my kids and grandkids that I did it."
– Amir Khan

The Olympics are particularly special for Khan, who announced himself at the Athens Games in 2004 by winning a silver medal aged 17.

As Ali - a gold-medallist at the Rome Games in 1960 - did before him, the Briton went on to become a champion of the world and Khan in no way underestimates how crucial the Olympics were in kick-starting his professional boxing career.
"The Olympics made me.

"It put me where I wanted to be - when I had my first professional fight we sold something like 7,000 or 8,000 tickets straight away, because the Olympics had already built that platform.

"All I had to do was get in the ring and people knew who Amir Khan was."
– Amir Khan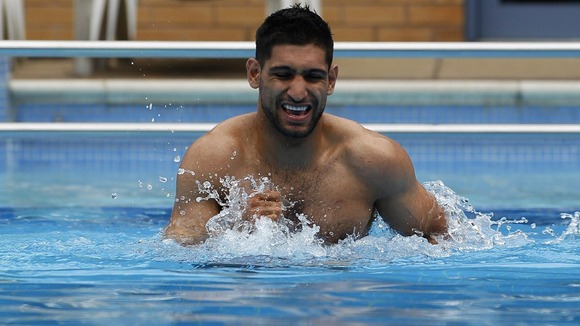 In his years as a pro, Khan has suffered only two defeats in 28 fights, with the latest coming in controversial circumstances last December when he lost his IBF and WBA light-welterweight titles to Lamont Peterson.
The pair had been due to fight again before it emerged Peterson had tested positive for a banned substance, with the American's team then claiming he had been prescribed synthetic testosterone for medical reasons which was administered in the form of a pellet inserted into his hip before the first bout.
The rematch, set for May 19, was scrapped and a hearing on June 13 will decide on what action to is to be taken.
Khan, who wants the original result overturned and the two belts returned to him, is instead set to fight the American Garcia on July 14 in Las Vegas, and he admits it is a relief that he will be able to get back in the ring.
"The Peterson fight put me back a little bit.

"So much has gone on, and I was upset that I didn't get the rematch - I still wanted it even though he was on whatever he was taking, because I knew I was ready for the fight.

"But my team and parents advised me not to, and now we have got Danny Garcia.

"Luckily we got a fight about a week before Ramadan, because that is when I normally take two or three months off.

"If I had not got this fight, then I would have been out of the game until towards the end of the year, which would be a long wait for me, somebody who is at their peak."
– Amir Khan