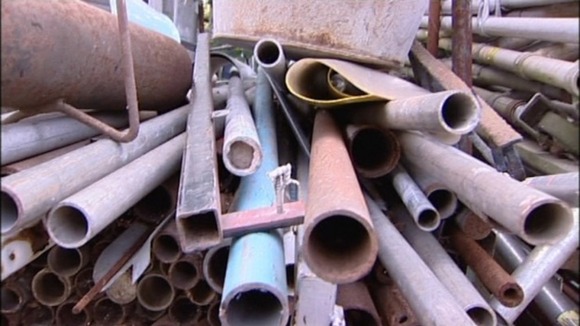 Officers from the Greater Manchester, Cheshire, Lancashire, Merseyside and Cumbria Forces along with colleagues from British Transport Police will be raiding scrap metal yards and carrying out roadside checks on vehicles suspected to be handling stolen metals.
Global increases in commodity prices for scrap metals especially copper and lead in the last couple of years fuelled metal thefts with thieves targeting domestic homes and community buildings.
Telecoms, electricity, water and rail and tram networks were also targeted causing widespread disruption, expensive reinstatement costs and even endangering people's lives.
Law-abiding scrap metal dealers have also joined the fight against metal theft by adopting work practices that make it harder for thieves to off-load stolen metals onto them. These include information sharing agreements with police on suspected metal thieves and robust recording of information on people offering scrap metal to yards.
We have been confronting metal thieves on the roads and in the communities where they go about their illegal activity, arresting them for stealing what is not theirs and making them pay for driving unlicensed, untaxed, uninsured and often dangerous vehicles.

We have also been confronting scrap metal dealers who support these crimes by turning a blind eye to what are obviously stolen goods and refusing to fulfill their legal obligations to keep full and accurate records of transactions that would help us to quickly bring thieves to justice.

I would urge people to help us fight metal theft by making their homes, businesses and community buildings less vulnerable to thieves by using security lights, fencing, alarms and good locks to keep thieves at bay.
– Craig Thompson, Greater Manchester Police

Almost 85 per cent of the 232 scrap metal dealers in the North West have signed up to a scheme that requires people selling scrap metal to yards to provide photo ID and proof of address making it harder for rogue dealers to operate.