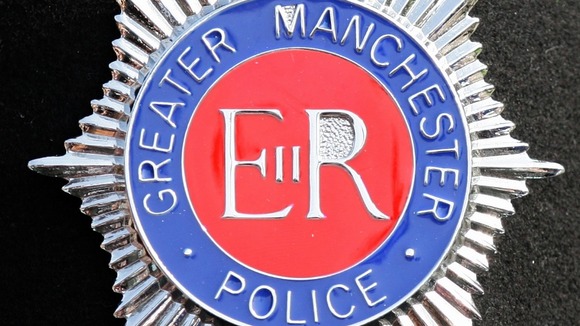 Armed police from Greater Manchester have been called in to plug a gap in Olympic Security.
Officers were drafted in to a hotel in Worsley being used by athletes staying in the city.
The hotel was meant to be secured by G4S, which has been battling criticism after it emerged the army was being asked to fill in gaps left by the firm at Olympic venues in London.
Greater Manchester Police is one of nine forces nationwide that provided officers to cover the shortfall.
GMP said it first became aware of the problem on Saturday. The following day an operation was put in place to protect the athletes.
"On Sunday 15 July 2012 a policing operation was set up by GMP officers to assist with the security operation to protect athletes staying at the main Olympic team hotel in Worsley.

"At no point was their a failure to provide security for the athletes.

"We have worked closely with the security contractor and the London Olympic Games Organising Committee (LOCOG) in relation to this matter, as we have throughout the planning phase of the Olympic Games.

"Extra policing resources have had to be called in, but there has been a minimal impact on policing the local communities that we serve on a daily basis."
– Assistant Chief Constable Terry Sweeney, Greater Manchester Police
"Failures of G4S have impacted upon day-to-day policing in GMP as officers are being dragged away from normal duties.

"It is a disgrace that thanks to G4S, Greater Manchester Police's communities are losing their local police officers.

"Our officers are being sent at a moment`s notice to underpin a security operation that is rapidly achieving the status of a farce.

"I am only glad we have still got enough officers to plug the gap for G4S Olympics staff who didn't turn up to Manchester venues."
– Ian Hanson, Chair Greater Manchester Police Federation

Metropolitan Police Assistant Commissioner Chris Allison, the National Olympic Security Co-ordinator, said: "Nine venue forces have now deployed police officers to support security regimes at venues in their areas."

The other forces involved include Dorset, Surrey, Hertfordshire, Northumbria, South Wales, Strathclyde , West Midlands and Thames Valley Police.

With less than two weeks until the opening ceremony, ministers insisted the Games would be secure and dismissed the firm's failure to provide the promised 10,000 security guards as no more than a "hitch".

But hundreds of officers are now being deployed, in addition to the 3,500 armed forces servicemen and women who were called in last week.

Mr Allison added: "Working closely with (Olympics organisers) Locog, G4S and the military we are providing support to ensure the necessary levels of security are in place as venues move into lock down and the security regimes step up.

"Defensive searches, a key part of the Olympic safety and security plan, always needed to be delivered within a tight time frame.

"Our deployments are to ensure that this goes ahead and the plan continues to be delivered."

No one from G4S has been available for comment.