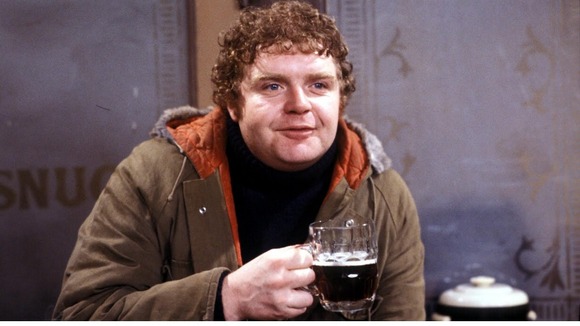 The actor Geoffrey Hughes who played Eddie Yates in Coronation Street has lost his fight with prostate cancer, his friend and colleague Ricky Tomlinson has confirmed to ITV Granada.
Hughes was also known for his roles as Twiggy in the Royle Family, Onslow in Keeping Up Appearances and Vernon Scripps in Heartbeat.
The Wallasey-born actor died on Friday night.
Geoff wasn't just an actor. He was my mate. I used to call him every few weeks but hadn't spoken to him in about a fortnight. It's such a loss.
– Ricky Tomlinson

The 68 year old had received radiotherapy in August 2010 after collapsing at his home on the Isle of Wight.

Geoffrey Hughes had been appointed Deputy Lord Lieutenant for the island in 2009. His role involved duties to emphasise the official link between the island and royalty at formal engagements.

He began his stage career at Liverpool's Unity Theatre and was also the voice of Paul McCartney in the film Yellow Submarine.
We are very sad to hear of the death of Geoffrey Hughes. He created a legendary and iconic character in Eddie Yates who will always be part of Coronation Street. Everyone connected with the programme sends our sincerest condolences to his family and friends.
– Coronation Street spokesperson