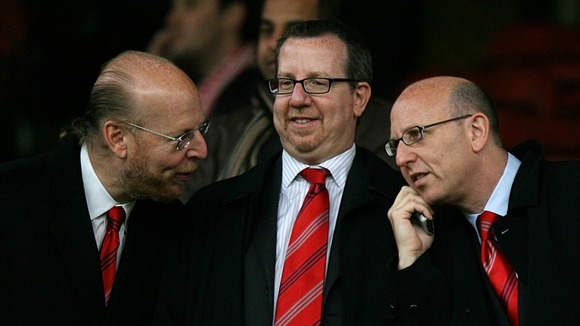 Manchester United's owners have suffered a fresh wave of criticism after indicating just half of the money from their plans to sell shares of the club on the New York Stock Exchange will be used to reduce the club's massive debt.
Previously, the Glazer family had indicated they would use all the money to reduce United's borrowings, which currently stand at £437million.
However, within the prospectus that was released through a New York Stock Exchange announcement of a planned sale, the Glazers have indicated only half the sum will be used.
Fans took to Twitter to express their disgust:
There is no way to positively spin this #MUFC IPO. Glazer family in desperate need of cash. That takes priority over club.
Hey United fans! The Glazer's are literally stealing all your money! Still want to go to Old Trafford? I wouldnt if i were you
With shares set to be launched at between 16 US dollars and 20 US dollars, the Glazers, who also own the Tampa Bay Buccaneers NFL franchise, hope to net around £150million in total.