Gun and grenade attack
£25k reward for information helping to arrest two men wanted in connection with the death of David Short
Police looking for two men wanted in connection with the death of David Short have teamed up with Crimestoppers to offer a reward of up to £25,000 for information leading to their arrest.
Dale Cregan, 29, from Droylsden and Anthony Wilkinson, 33, from Beswick are both wanted in connection with two attacks on Friday 10 August 2012.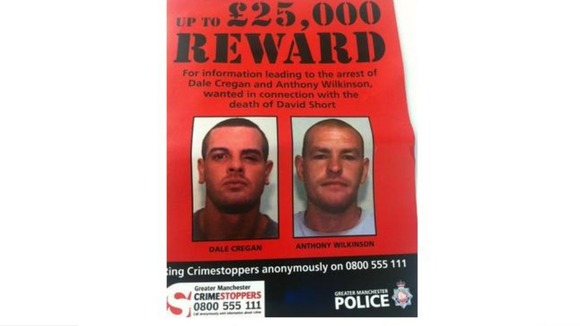 At 10.30am, the body of 46-year-old David Short was found at a house on Folkestone Road East in Clayton after police were called there following reports of gunshots. There had also been an explosion at the address, which was caused by a grenade.
Less than ten minutes later, shots were fired and there was another grenade explosion outside a house on Luke Road in Droylsden. No-one was injured during this incident.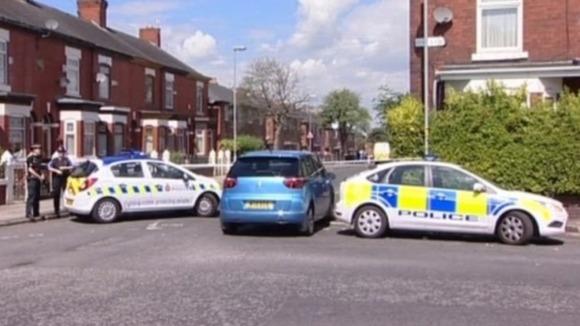 Cregan is also wanted in connection with the murder of Mark Short, David's son, at the Cotton Tree Pub on 25 May 2012.
A reward of up to £25,000 is now being offered for anyone who is able to give information anonymously to the independent charity, which leads to the arrest of Cregan and Wilkinson.
"While we have been pursuing a number of lines of inquiry, we believe that there are people out there who have information that can help us trace Cregan and Wilkinson, but are not helping us, for whatever reason."

"A reward of this nature is rare for two reasons; firstly it is available only to those who call Crimestoppers, and it is a major development for a reward to be offered in relation to an arrest only."
– Assistant Chief Constable Steve Heywood

A 28-year-old man who was arrested on Tuesday in Droylsden on suspicion of murder has been bailed pending further inquiries.Two men, aged 37 and 25, who were arrested over the weekend on suspicion of murder have both been bailed pending further inquiries.

Anyone with information they wish to pass to police in relation to this investigation is asked to call police at the Major Incident Team on 0161 856 3301 or 101, or call the independent charity Crimestoppers, anonymously, on 0800 555 111.