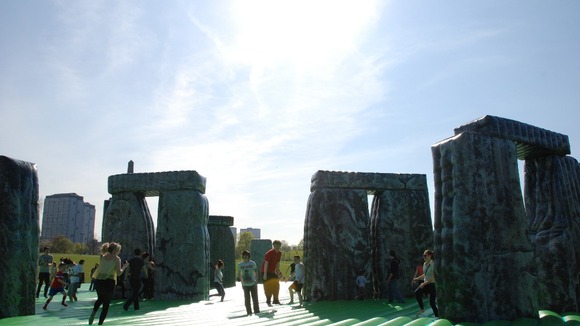 A life-sized inflatable replica of Stonehenge will be in Oldham today.
The replica monument is touring the UK as part of a project to celebrate the London 2012 Olympic and Paralympic Games.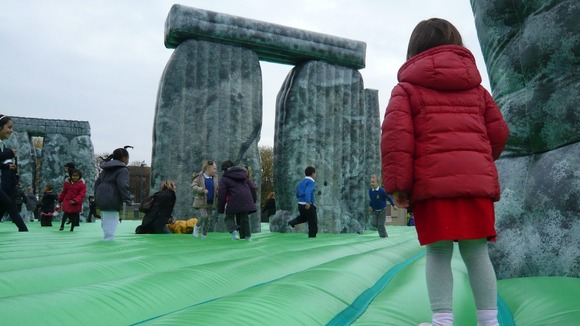 Designed by Turner Prize-winning artist, Jeremy Deller, visitors will have the chance to bounce on it.
"A lot of my work deals with history, and Sacrilege is no exception, this is a way to get reacquainted with ancient Britain with your shoes off."
– Jeremy Deller

The inflatable Stonehenge is on a tour of 25 locations across the country, finishing at Preston Guild on 9 September, the last day of the Paralympic Games and London 2012 Festival.