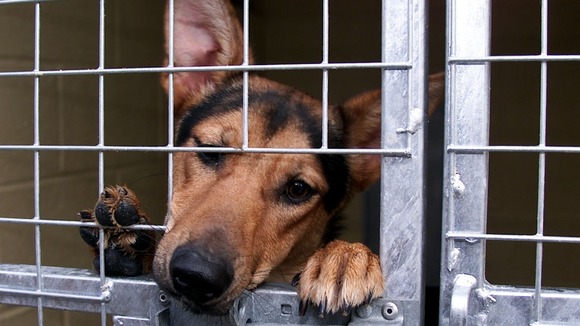 There's been a big rise in the number of stray dogs on streets in the North West.
The Dogs' Trust in Merseyside says figures are up 81% in four years.
That's an average of 45 dogs a day being rounded-up by wardens.
The total number of stray dogs picked up by Local Authorities has risen since 2008, when figures were at their lowest regional data was recorded in 2004: increasing from 9,142 stray dogs in 2008 to 16,558 in 2012.
The survey also reveals that of the 16,558 stray dogs that were picked up by Local Authorities in the North West last year a significant proportion were those breeds deemed 'status dogs' by the media.
The charity is keen to dispel the myth that stray dogs are an unknown quantity, as a third of the population say they would not rehome a rescue dog.