Paralympic Games
Shelly Woods wins Silver on final day of Paralympics
by Daniel Hewitt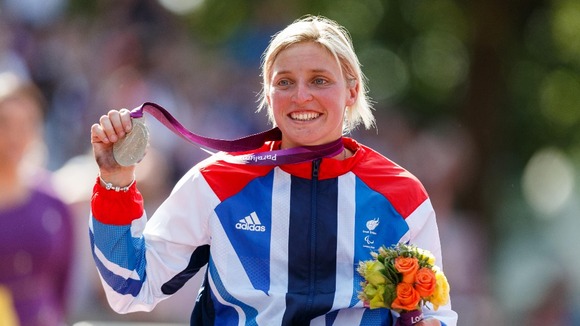 Blackpool's Shelly Woods has finally won a Paralympic medal after finishing in second in the Women's T54 Marathon to take home Silver.
The 26-year-old missed out on a medal in the 800m, 1500m and the 5000m during London 2012.
Thanks to everyone for their kind words and support. And everyone who came out and watched today, you crowds are amazing!! #proudtobebritish
That's it I'm done, no more energy. Tough marathon today. Very proud of my silver medal, it's time for a mojhito! http://t.co/mpfcHJmc
"I am so proud of myself," Woods said. "I've had such a tough week on the track. I kept getting bashed down and I kept jumping up for more and today I jumped up for more.
"It was such a tough race, probably one of the hardest marathons I've ever done. I've got blisters, but it's 100% worth it and something I'll remember for ever."